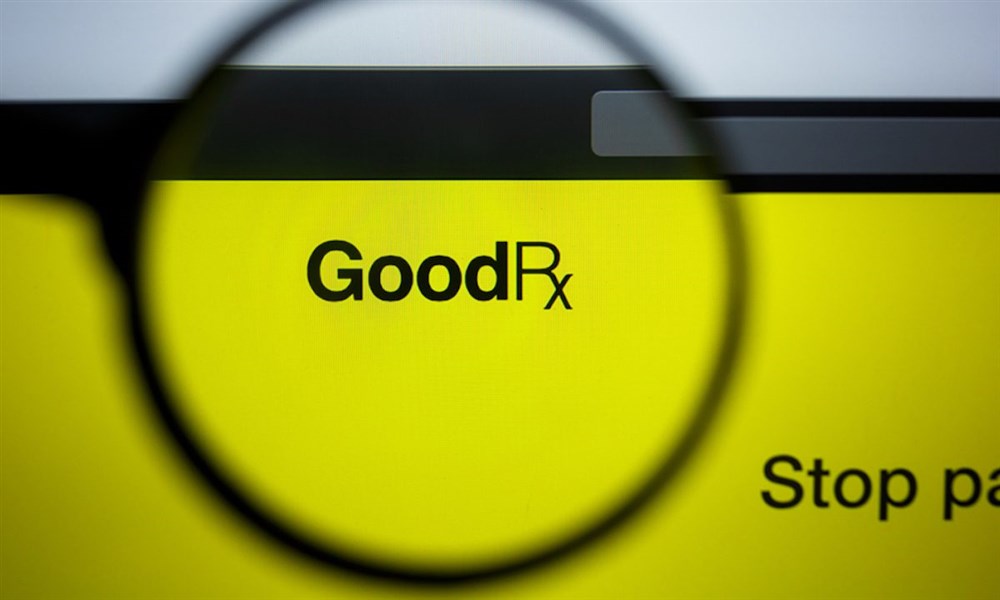 When GoodRx Holdings, Inc. (NASDAQ:GDRX) burst onto the scene in the middle of the pandemic, it brought promises of saving Americans money on their drug prescriptions. While consumers have indeed seen billions of dollars in savings, shareholders have seen nothing but losses. But the worst may finally be over.
Shares of the digital healthcare platform provider ran as high as $9.37 on July 31st, their highest level in 11 months. Although still miles from its $46.00 IPO price, GoodRx has rebounded 139% off its November 2022 bottom. The 56.2 million shares traded last month was the highest ever in an up month — and could signal a bigger turnaround ahead.
And while the broad stock market recovery gets some of the credit, GoodRx is also generating bullish sentiment on its own. 
Last week, the stock received its first upgrade in over a year when TD Cowen moved from Market Perform to Outperform. The firm gave GDRX a $12.00 price target that exceeds Wall Street's previous high target by 50%. Why now?  
The concept of an app that gives consumers transparency and savings has always made sense. It just hasn't translated to profits. Last year, GoodRx posted a steeper $153 million net loss, its third straight year in the red as a public company. 
Lately, however, management has figured out new ways to grow outside of its core platform. In a quest to become a one-stop shop for healthcare savings and information, GoodRx has expanded into telemedicine, launched new products and formed valuable strategic partnerships. With former GoDaddy CEO Scott Wagner now leading the charge and the news flow healthier, analysts and investors are taking notice. 
Why Is GoodRx Stock Going Up?
On July 12th, GoodRx teamed up with CVS Health to launch a prescription drug discount tool designed to reduce out-of-pocket costs for tens of millions of Americans. The new Caremark Cost Saver solution will give eligible CVS Caremark plan members automatic access to GoodRx prescription prices on generic medications. Payments are instantly applied to deductible and out-of-pocket thresholds. 
The partnership eliminates the need for customers to decide whether to use pharmacy benefits or GoodRx because the lowest price is automatically granted. What's the benefit of GoodRx? Legitimization and customer access comes from joining forces with a CVS Health business branching into insurance and digital health services.
Two weeks later, GoodRx rolled out a new and improved prescription management hub called Medicine Cabinet that gives users pharmacy recommendations, refills and daily pill reminders and rewards them for treatment plan adherence. An estimated 50% of American adults struggle with taking their daily meds as prescribed. Approximately 25% of prescriptions never get filled due to affordability. Medicine Cabinet, which is available on iPhones and coming soon to Android devices, is aiming to address both issues in a single app.   
What Lies Ahead for GoodRx?
Whether these initiatives lead to better financial performance remains to be seen. And with Amazon launching its $5.00 per month RxPass product earlier this year, industry competition is heating up. For now, though, GoodRx is doing what it can to fend off this threat by launching its own value-added tools and partnering with CVS Health. CVS' acquisitions of Signify Health and Oak Street Health could increase this opportunity significantly. 
One group of investors that appears to have given up on GoodRx is hedge funds. Last quarter, hedge fund managers dumped more than one million GDRX shares, likely paring their losses as the stock moved higher. Through June 30th, the influential group held just 60,000 shares compared to over 14.5 million shares at the end of 2021. They may have bailed too soon — especially given the early promise of the new leadership team.
Before the market opens on August 9th, Mr. Wagner will preside over his first quarterly update since becoming interim CEO in April 2023. Wall Street is anticipating a slight year-over-over decline in revenue and earnings per share (EPS) identical to the $0.06 recorded in the second quarter of 2022. Considering 1) consensus EPS has been topped in five straight quarters and 2) the newfound momentum in the business, GoodRx could deliver the great report shareholders have been waiting for.