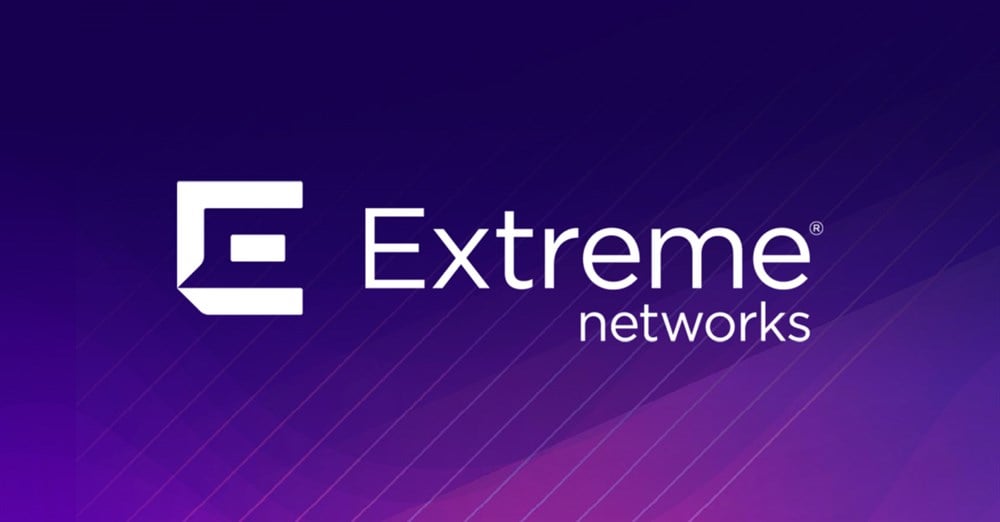 "We're just getting warmed up," says Ed Meyercord, CEO of Extreme Networks Inc. (NASDAQ: EXTR). He spoke with MarketBeat after the company's fiscal fourth-quarter report, which topped Wall Street views and sent the stock's price 8.49% higher. 
Extreme Networks sells hardware, software, and cloud-based services for use by businesses, campuses, data centers, and service providers. 
The company reported earnings of $0.33 per share on revenue of $363.9 million, increases of 120% and 31%, respectively. Both top- and bottom-line growth accelerated in the past two quarters.
Extreme, whose market capitalization is $3.924 million, has a market share of about 6% to 7% within the networking industry, says Meyercord. It competes in a space with larger rivals Cisco Systems Inc. (NASDAQ: CSCO), Hewlett Packard Enterprise Co. (NYSE: HPE), and Juniper Networks Inc. (NYSE: JNPR). 
Taking Market Share From Bigger Rivals
According to Meyercord, Extreme has been taking market share from Cisco, in particular, whose Meraki cloud platform, he says, doesn't integrate with Cisco's legacy enterprise networking system. 
"Now we come in, and our cloud has the capability to manage and have visibility to Cisco's old gear," he says, adding that customers are often surprised to learn that.  
Extreme has been focusing on simplicity, including licensing, to streamline customer operations not only for the IT department but also for business operations. 
Myercord adds that Extreme's second-largest competitor, HP Enterprise, has its own focus on service and storage solutions. It acquired networking company Aruba in 2015, but according to Meyercord, networking customers aren't necessarily interested in the entire HPE platform, GreenLake. 
"Again, this is another huge company, focused on a lot of other things," he says. 
Focus On Enterprise Networking & Cloud
"Then Extreme comes in: All we do is enterprise networking, cloud," Myercord says. "We bring a lot of security elements to bear. We have AI ops, in terms of automation tools."
When customers learn about Extreme Networks' capabilities, he adds, they appreciate the simplicity of having one universal hardware platform, and one cloud platform. 
"And oh, by the way, we have the best service," he says, noting that one of the company's bigger rivals outsources its service. 
He acknowledges that some prospects are initially put off because Extreme doesn't have the name recognition of Cisco or HPE. However, there's plenty of social proof when it comes to big customers, which include FedEx Corp. (NYSE: FDX), the New York Stock Exchange, the Federal Aviation Administration, and The Kroger Co. (NYSE: KR). 
Meyercord says Kroger chose Extreme over Juniper, HPE, and Cisco to run a large cloud-managed network at "the grocery store of the future." 
Corporate Network As Strategic Asset
Increasingly, a company's networking capabilities are becoming a strategic asset rather than simply an operational expense, something Extreme points out in its fiscal 2023 regulatory filing. 
The company wrote, "IT leaders are now tasked with ensuring the global, hybrid workforce is functional and successful no matter where they are and ensure people can work wherever they want. The data that sits in the network provides a goldmine of insights that guide our customers to find new ways to drive better outcomes."
Speaking with MarketBeat, Meyercord underscored that point, noting Extreme's role in helping its customers build their brands.
"The network is more strategic today than it's ever been," he says. "When you think about AI and generative AI and information creation: Information flows over the network and information as we know it is going to change."
He cites the example of those changes as the growth of information traveling over the Internet of Things. The company's customers, across various industries are increasingly investing more in their networks for that reason, presenting an opportunity for Extreme.
Analyst Boosted Price Target
After the quarterly report, Lake Street Capital boosted its price target on the stock to $33 from $27, which you can see on MarketBeat's Extreme Networks analyst ratings page. 
With the August 2 price action, Extreme Network shares cleared an area of tight trade, and ended the session a little more than 5% above the previous buy point north of $28.60. A pullback with support at a short-term average, such as the 10-day or 21-day line, could offer a new buy opportunity.