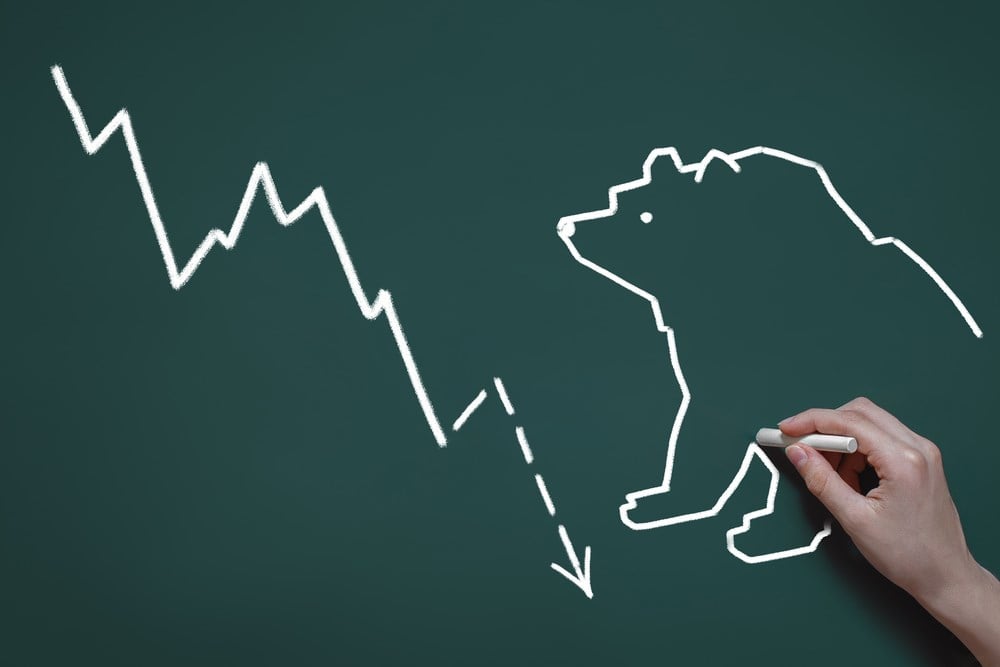 If you have a long position in a stock, you won't need to pay much attention to how much short interest is in a stock. In fact, you may use pullbacks in one or more stocks in your core portfolio as a buying opportunity.  
But this is a volatile market that is rewarding traders more than buy-and-hold investors. And if you're actively trading, knowing which stocks are showing heavy short interest is a critical piece of information. I say critical, but it's also only one piece of information investors should consider. And investors should consider that sometimes the "smart money" gets it wrong. 
That may be the case with these three stocks showing heavy short interest. However, each stock gives investors reason to believe that any pullback in the stock will be temporary.  
Take Advantage of the Momentary Weakness in Oil Prices 
Energy stocks have been making a resurgence in the second half of 2023, which is why investors should look closely at Enbridge, Inc. (NYSE: ENB). This is North America's largest midstream energy company. That means Enbridge owns many of the pipelines that move crude oil around the United States and Canada.  
Yet short interest in ENB stock is up over 55% in the last month. The culprit is likely lower-than-expected oil prices that suggest lower demand combined with the ongoing effect of higher interest rates. 
As of August 24, West Texas crude was still struggling to sustain a price of over $80 per barrel. However, the International Energy Administration (IEA) recently forecasted that WTI crude will average $86 for the remainder of 2023.  
The short-term wild card may be if the global economy continues to weaken or even tip into recession. Investors are also looking for an end to interest rate hikes. But as a long-term stock, Enbridge is attractively valued at around 16x forward earnings, and investors get a dividend with a yield of 7.67%. 
Less Noise Should Lead to Share Price Gain 
Johnson & Johnson (NYSE: JNJ) is another stock receiving heavy short interest recently. Short interest in JNJ stock is over 113% in the last month. This is likely due to the company's spin-off of Kenvue, Inc. (NYSE: KVUE), which has many investors converting a portion of their JNJ shares.  
That must be frustrating for long-time JNJ shareholders who were expecting brighter days since the company is finally putting its long-running talc lawsuit behind it. Instead, JNJ stock is still down more than 6.5% in 2023.  
But even by spinning off its consumer products division, the company still has strong healthcare and pharmaceutical businesses to drive revenue and sales. In time, investors will be able to focus more on those businesses, which should be bullish for JNJ stock. While investors wait, they can buy shares of a Dividend King that has raised its dividend for 62 consecutive years.  
Weak Topline Results Don't Tell the Whole Story 
Short interest on Manulife Financial Corporation (NYSE: MFC) stock is up 155% in the last month. The overall short interest in the stock isn't high. Only 1.5% of the stock's float is being shorted, but it does indicate that bearish sentiment is on the rise.  
If that's the case, the company's second-quarter earnings report gave them some additional fuel. Manulife delivered a mixed report with earnings beating expectations but revenue missing significantly. And the top line number was also down from the prior year. The likely culprit is the company's exposure to the commercial real estate market, which shows continued weakness.  
However, in that same report, the company reported 26% annualized premium equivalent (APE) year-over-year sales growth as it saw a resurgence of demand from Mainland China visitors. And analysts still expect earnings to increase 8.6% in the next 12 months. They also believe that the MFC stock price will be up 67% in that time. That would be bullish for a company trading at 7x earnings and with a dividend with a current yield of 6.13%.