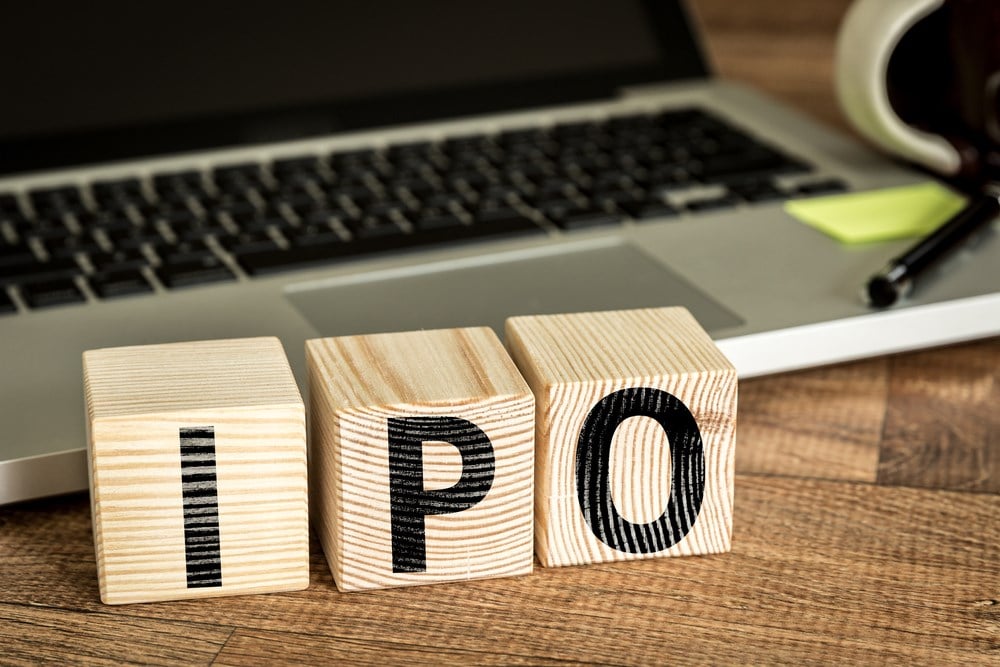 The better-than-expected June public offering of restaurant operator Cava Group Inc. (NYSE: CAVA) provided a needed lift for a dormant IPO market. 
Shares are up 135% from the company's IPO price of $22. Its market capitalization is currently $5.876 billion. A glance at the Cava Group chart shows you the strong post-IPO trajectory.
The most recent IPO star is Israel-based Oddity Tech Ltd. (NASDAQ: ODD), which markets beauty products under the Il Makiage and Spoiled Chlild brands. Both sell directly to consumers. 
The stock went public on July 19, with shares priced at $35 apiece, higher than an earlier range of $32 to $34. When you see an IPO price being increased, that's a signal that there's plenty of demand from institutions that want a piece of the action. 
Shares closed on opening day at $47.53, for a market value close to $2.7 billion. The company and its early backers raised approximately $424 million in the IPO. 
IPO Market Waking Up From Its Slumber?
The company's public-market debut was much better than anticipated. Because it followed so closely on the heels of Cava's successful IPO, analysts are now predicting that the market for public offerings could wake up in the second half of the year, following a freeze as markets declined last year. 
In case you're wondering why shares of a make-up company are going through the roof, here's a reason that may seem familiar: AI. 
The company was founded in 2018 by siblings Oran Holtzman, the company's CEO, and his sister Shiran Holtzman Erel, who serves as chief product officer. Their aim was to create a prestige beauty line with technological underpinnings. 
Oddity uses data and AI to create personalized product recommendations with the goal of replacing traditional in-store experiences. The company's proprietary technology has been a key to its success: Unlike other direct-to-consumer retailers that have gone public in recent years, Oddity has achieved not only growth but also profitability.
The company has posted a profit in each of the past three years, with a three-year earnings growth rate of 43% and a three-year revenue growth rate of 70%. 
Researcher Renaissance: Deal Size Points To An Uptick
According to a July 3 report by Renaissance Capital, an IPO researcher that also runs the Renaissance IPO ETF (NYSEARCA: IPO), activity points to a pickup in the second half of the year. 
In its report, "US IPO Market Gains Momentum in the 2Q," Renaissance noted that not all IPO deals are whopping successes, of course. However, the larger ones have been delivering 20% gains.
"Looking ahead, we believe the summer IPO market is poised to capitalize on several positive developments from the past quarter: The pause in rate hikes, the pickup in larger deals at quarter end, and improving returns," Renaissance analysts wrote. 
The improved stock market has also been playing a role in attracting new companies back to the public markets, as has the easing of inflation. 
Backlog Brimming With Candidates
"The backlog appears brimming with solid IPO candidates, and we expect a steady rise in listings in the second half," Renaissance analysts added.
Closely-watched candidates include U.K.-based chip designer Arm, which could go public as soon as mid-September, according to reports. Analysts expect the company to raise at least $10 billion, bringing its valuation to more than $50 billion. 
Other eagerly anticipated 2023 IPOs include communications app Discord, electric vehicle startup Vinfast, grocery ordering and delivery service Instacart, car-sharing service Turo, footwear maker Birkenstock, and marketing-automation service Klaviyo.
Stripe, Reddit Could Have Been Contenders
High-profile companies, including Stripe and Reddit, have removed themselves as IPO contenders for the moment, although early private equity and venture capital backers will eventually want their exit via an IPO. 
Institutional investors, who are among the early buyers of IPO shares, are typically not in it for quick profits, although there's often some selling at around the 90-day mark when most lockup periods end. Instead, institutions generally buy in when they see good profit potential in the coming years. 
While analysts don't expect 2023 to look like the IPO market of 2020 and 2021, when low-interest rates attracted investment, it's becoming a better bet every day that it will look a lot better than 2022 and could set the stage for more growth next year.