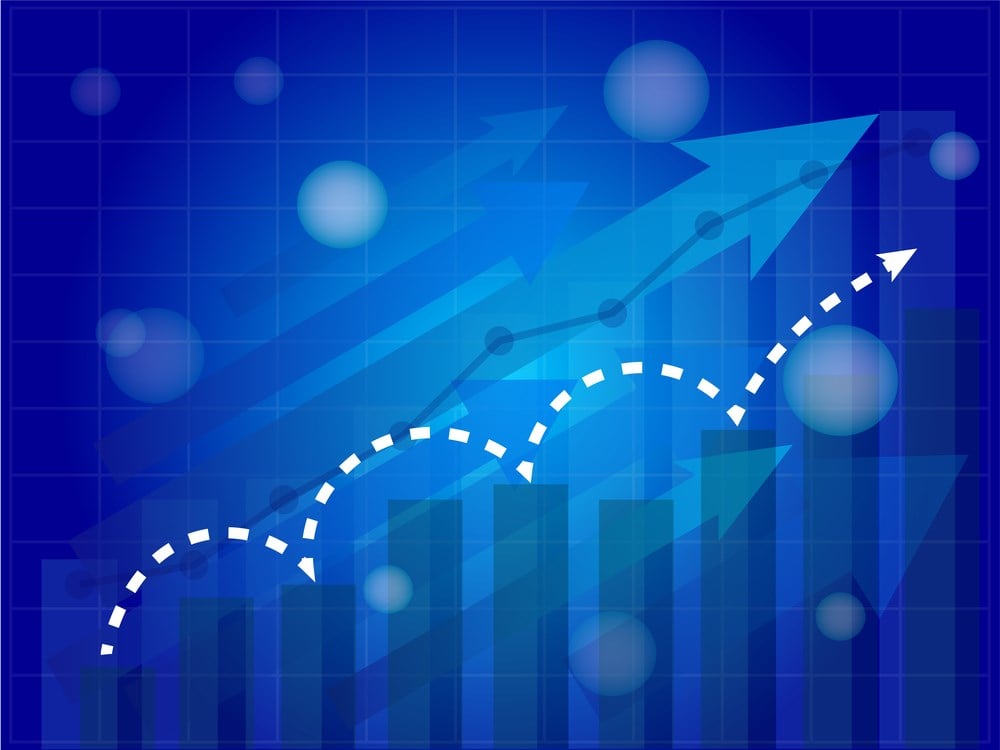 One of the best-performing stocks this month is a company you might have never heard of. Shares of P3 Health Partners (NASDAQ: PIII) are up 182% so far in May, but a recent trendline break and volume decrease could signal a character shift.
P3 Health Partners is a patient-centered and physician-led population health management company that provides superior care services in the United States. The company operates clinics and wellness centers throughout the Country and is based in Henderson, Nevada.
The breakout and move higher in shares if PIII started at the beginning of May when the company announced its first-quarter results. Were strong results the sole reason behind the significant increase in valuation, and can it be sustained? Or are other contributing factors at play?
First Quarter Results
On May 10th, P3 Health Partners announced their results for the first quarter. Capitated revenue increased 11% over the prior year to $298.7 million, and net loss improved 14%. First quarter medical margin increased 58% vs. the same period in the prior year.
CEO of P3, Dr. Sherif Abdou, said the following about the earnings report: "We are off to a strong start in 2023. As a result of the first quarter strength, we are increasing our adjusted EBITDA guidance today."
Insider Trades and Institutional Ownership

Recent insider transactions will certainly give investors of P3 Health Partners a lot of confidence. In total, $7.31 million worth of insider buying occurred in April and May. While a major shareholder accounting for most insider buys, the company's CEO and CFO also bought stock. The CEO purchased 108,225 shares at an average price of $2.63, and the CFO purchased 18,868 at an average price of $2.65. The recent purchases take the insider ownership of PIII  up to 23.6%.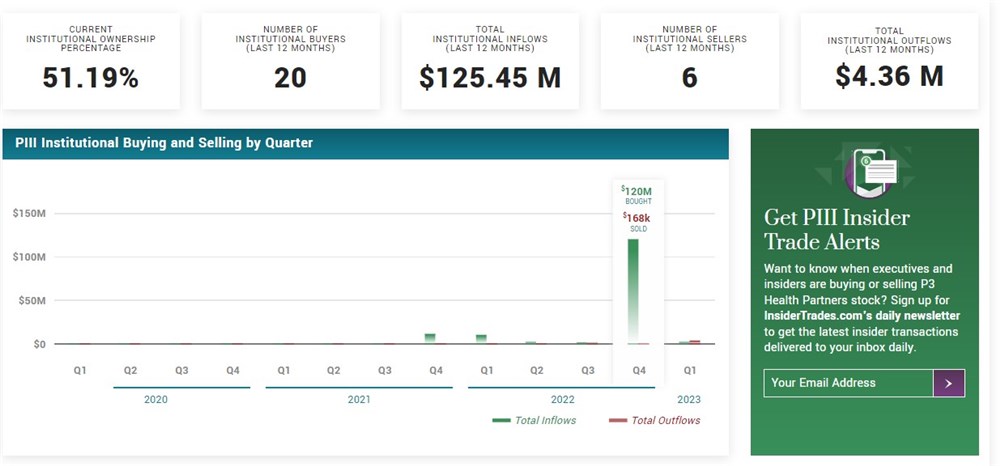 The current institutional ownership in PIII is just over 51%. Over the last 12 months, the institutional inflow has rapidly increased, with $125.45 million in inflows. There were just $4.36 million in institutional outflows in the same period.
Significant Short Interest
As is typically the case with small-cap companies, the short interest will increase when a stock rises significantly in a short period. Short to medium-term traders might be looking for a pullback if they believe the stock is overbought. Of course, as the stock trades higher, short positions might be forced to cover, creating more demand, ultimately resulting in a short squeeze.
As of May 15th, the short interest was 20.6%, representing 3.3 million shares sold short. Typically, a short interest over 20% can be categorized as high. 
Is It Time To Sell?

While all the above developments and factors make for a bullish case, you cannot ignore the chart and price action of the stock.
Shares of PIII recently tested a significant area of resistance above $4 and failed to hold above, thereby confirming resistance. After failing to hold over resistance, and despite strength in the overall markets, the stock broke the uptrend support on Friday and fell 8.68%. 
The uptrend had been intact since the beginning of May. Such a move signals a change of character and momentum shifting from the upside to the downside.
Unless the stock can reclaim $4 - $4.50 and turn resistance into newfound support, further pullback and profit-taking will likely be the outcome.