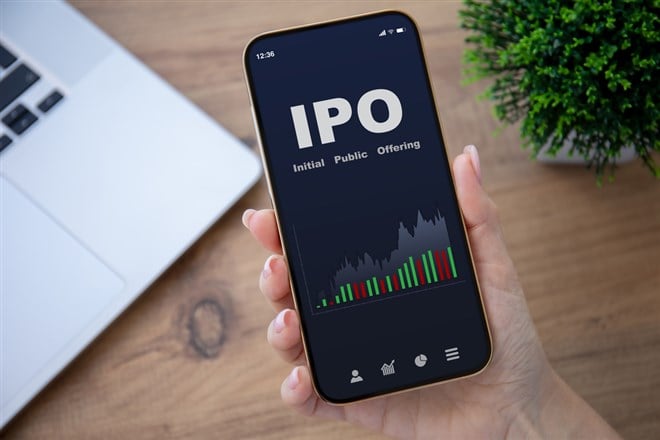 Newly public companies are often among the market's biggest percentage gainers, and 2021 initial public offerings Globalfoundries Inc. (NASDAQ: GFS), On Holding AG (NYSE: ONON), and Qualtrics International Inc. (NASDAQ: XM) may be setting up for a fresh round of price gains. 
Fortunately for investors, the definition of newly public can be stretched several years, meaning there's no need to feel you've missed out if you didn't nab shares of that hot IPO on its first trading day. For example, the Renaissance IPO ETF (NYSEARCA: IPO) includes companies that went public in the past three years. 
As you might expect from an index of younger, often smaller companies, the Renaissance IPO is more volatile than the S&P 500, with a beta of 1.74. The ETF underperformed the S&P 500 last year but outperformed it this year.
Rather than jumping in too early, it's generally a good idea to wait a while before buying a newly public stock, even if it's widely hyped. Ideally, you'd like to see a profitable company in a constructive consolidation likely to precede a rally. 
Plenty of widely followed stocks that went public in 2021 don't meet those criteria. For example, Bumble Inc. (NASDAQ: BMBL), Roblox Corporation (NYSE: RBLX), Coinbase Global Inc. (NASDAQ: COIN), AppLovin Corporation (NYSE: APP), Robinhood Markets Inc. (NASDAQ: HOOD), Rivian Automotive Inc. (NASDAQ: RIVN), GitLab Inc. (NASDAQ: GTLB) and Udemy Inc. (NASDAQ: UDMY) are still unprofitable, with most showing technical weakness on their charts. 
Bumble and AppLovin are expected to post profits this year, while another highly touted 2021 IPO,  Warby Parker Inc. (NYSE: WRBY) earned $0.01 per share in each of the past two quarters and is expected to be in the black this year and next.
Globalfoundries
As its name implies, Malta, New York-based Globalfoundries operates contract semiconductor foundries worldwide. It makes integrated circuits for use in a variety of industrial applications. It also offers wafer fabrication services and technologies.
As you can see on its chart, the stock has been trending gradually higher since its October 13 low. It appears to be forming a consolidation below its high of $72.50, reached on February 14, following a better-than-expected fourth-quarter report. 
Analysts expect the company to remain profitable this year and next, after earning $3.11 a share last year. MarketBeat institutional ownership data reveal more big buyers than sellers, which bodes well for the stock's future prospects. Analysts have a "moderate buy" rating on the stock with a price target of $79.86, a 21.84% upside.
On Holding 
Switzerland-based ON makes running, hiking, tennis, and other workout shoes. The company emphasizes its technologies to improve impact protection and product sustainability. 
The company became profitable last year, earning $0.30 a share. Analysts have pegged earnings at $0.38 per share for this year, an increase of 27%. Revenue grew at double- or triple-digit rates in each of the past eight quarters, and earnings grew at triple-digit rates in six of the past eight quarters. 
Analysts have a "moderate buy" rating on the stock, according to data compiled by MarketBeat. The consensus price target is $27.50, a 21.09% upside. 
Qualtrics International 
Qualtrics International is a Utah-based customer relationship management software developer, focusing on education, human resources, automotive, and market research verticals.
The stock gapped up nearly 33% on January 26, following a better-than-expected earnings report, and the announcement that former parent company SAP SE (NYSE: SAP) was mulling a sale of its majority stake in Qualtrics.  
SAP acquired Qualtrics for $8 billion in 2019, then spun off the company as its own publicly traded entity in January 2021. 
As you can see on its chart, Qualtrics has held its gains since gapping, a signal that institutions continue to have confidence in the stock's future prospects. The stock rallied to new highs the week ended March 3, so investors may want to wait for the next pullback to a moving average.