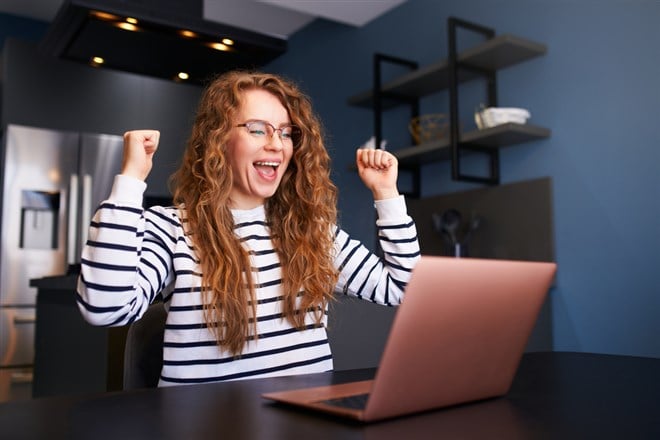 It's never too late for a curtain call.
Some stocks partied like rock stars coming off the March 2020 market bottom. As doomsday pandemic fears faded, it was the most risky (and often least profitable) companies that took center stage. Meme stocks and SPACs stole the show with some outrageous gains.
Then came a sobering reality check. 
The post-Covid economy quickly developed into one of rampant inflation and rising interest rates. This sent the high-flying superstars backstage as the market shifted its focus back to valuation and profitability. By the end of last year, many of these stocks sunk back below early pandemic lows.
In 2023, the new year has ushered in a new mindset reminiscent of 2020. Signs of cooling inflation and hopes for moderating rate hikes have investors bidding up the biggest losers of the previous two years. Growth potential, regardless of fundamental quality, is back in style.
The short-term gains booked in long-forgotten names like Tesla, Block and even Zoom Technologies are drawing comparisons to their huge advances of 2020. How long this encore performance lasts is unknown, especially with economists predicting a recession. 
Is this the beginning of an epic second act for 2020's biggest winners? Or will they again get booed off stage?
Is it Game On for DraftKings Stock?
DraftKings Inc. (NASDAQ: DKNG) is already up 50% year-to-date. Not bad for a company yet to report fourth-quarter earnings or provide a 2023 outlook. The sports betting operator does have positive regulatory momentum on its side. It launched an online sportsbook in Maryland around Thanksgiving and one in Ohio on New Year's Day. The DraftKings Sportsbook is now live in 21 U.S. states and legislation is pending in several other states. 
However, state approvals for online sports betting could slow from last year and weigh on revenue growth. And with MGM, Wynn and rival FanDuel entering the sportsbook arena, DraftKings finds itself in a fierce battle for market share. Some on Wall Street see the company booking its first profitable quarter by year-end, but this is far from a sure bet.
The lack of volume behind the rally makes it hard to get excited about DraftKings. The 223 million shares traded in January 2023 was roughly half the average of the prior 12 months — and well below the monthly volume during the 2020 heyday. Until there are signs that the heavy institutional hitters are back in the DraftKings game, it's probably best to sit on the sidelines. 
Does Plug Power Stock Have Good Upside? 
No domestic large-cap stock performed better than Plug Power Inc. (NASDAQ: PLUG) in 2020. The maker of the hydrogen fuel cell (HFC) solutions for e-mobility surged 973% that year, outracing even Tesla. So far this year, it is up nearly 30% and trying to regain the $20 level for the first time since October 2022. 
Last week, the stock broke through 250-day resistance in decent volume but has pulled back (albeit in lower volume). Another bullish development on the daily chart is the appearance of a flag pattern on January 31st. This told traders that Plug Power's share price might be recharging from a brief halt to resume the sharp rally from the December 2022 bottom.
If the stock can make another convincing push past long-term resistance, it could clear the way for a run back to $30. 
Recent action from Wall Street research firms agrees with the charts. Since Plug Power provided its annual business update on January 25th, five analysts have reiterated their buy ratings on the stock. The group favors the company's long-term growth prospects in electric vehicles and stationary power and material handling.
Has Farfetch Stock Bottomed?
Online clothes and accessories retailer Farfetch Ltd. (NYSE: FTCH) is advancing nicely off its record low and finding support at the 50-day moving average line. The volume associated with the move suggests the recovery could have legs. Last month, 315 million shares were traded, the most the stock has ever seen in an up month (including during its 517% surge of 2020). 
A bullish 'head & shoulders' pattern has emerged on Farfetch's daily chart this year. The classic formation points to the start of a new uptrend after accumulation on the downtrend fizzled out at the end of 2022. 
Farfetch has yet to reach profitability from a fundamental standpoint but is trending in the right direction. The Street's revenue estimates for the first three quarters of 2023 imply accelerating growth culminating with record revenue in the third quarter.
Profits aren't expected to arrive until at least 2024 as the retailer works towards reaching a critical mass of luxury fashion shoppers. Investors willing to wait this out could be in for some stylish gains.