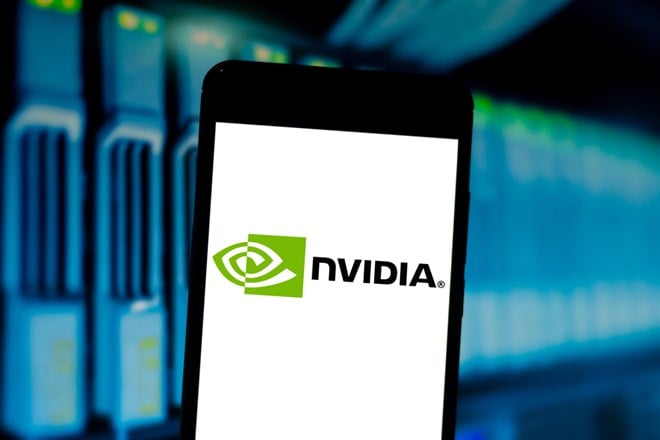 While the news media are understandably captivated by the most visible applications of artificial intelligence, including OpenAI's ChatGPT bot, investors aren't forgetting about the implications for chipmakers, including Nvidia Corporation (NASDAQ: NVDA). 
Shares of Nvidia advanced 33.69% in January and started February with a gain of 11.12%. The moves come as Wall Street analysts are increasingly bullish on chip stocks, partly because the notorious chip shortages of 2021 and 2022 are easing and partly on robust prospects for AI chips for use in almost every industry. 
Although Nvidia made a name for itself with graphics chips for video games and other applications, the company has been carving a niche in the growing field of AI. 
It recognizes the potential for AI, and makes that clear on its Web site, saying, "From speech recognition and recommender systems to medical imaging and improved supply chain management, AI technology is providing enterprises the compute power, tools, and algorithms their teams need to do their life's work."
Data Center AI Growing More Important
For example, in addition to its expertise in graphics chips, Nvidia has grown a robust business in data centers, where AI growing in importance. Its cloud- and data-center architectures are already designed to address that growing need. 
When Nvidia last reported earnings in November, it cited the significance of AI for data-center operations, saying, "Data centers are becoming AI factories: data as input, intelligence as output." Data centers now account for 40% of the chipmaker's revenue. 
In the past two months, Nvidia participated in the J.P. Morgan health conference, citing the importance of AI in genomics, genetic risk assessment for newborns, and virus evolution, among other applications. Like other tech companies expanding their presence in healthcare, Nvidia has been developing AI chips for health, and life sciences use. 
That's not the only area where Nvidia is growing its AI potential. In November, it said it was forging a partnership with Microsoft Corporation (NASDAQ: MSFT) to build one of the most powerful AI supercomputers in the world. 
Since 2021, it's also been working with Alphabet Inc. (NASDAQ: GOOGL) to establish the computing industry's first AI-on-5G Innovation Lab. 
Working Through Inventory Backlog
While chip shortages were a problem, it was difficult for chipmakers to forecast demand. As gaming sales dropped, Nvidia suffered a 17% year-over-year revenue decline in its most recent quarter. The company said it worked through a backlog of inventory amid slower demand. 
Earnings also dropped 50% to $0.58 per share. 
Analysts see earnings declining by 26% this year to $3.27 per share, but Wall Street also sees the imminent potential for Nvidia in AI, forecasting an earnings rebound next year to $4.29 a share.
Other chipmakers stand to benefit from the rapid adoption of AI technologies in various industries. 
Rival chipmaker Advanced Micro Devices Inc. (NASDAQ: AMD) gapped up after reporting fourth-quarter results. While guidance was disappointing, Wall Street is viewing the industry with fresh eyes. 
One Of The Largest Growth Opportunities
CEO Lisa Su said in the earnings conference call, "Over the next several years, one of our largest growth opportunities is AI, which is in the early stages of transforming virtually every industry service and product. We expect AI adoption will accelerate significantly over the coming years."
She added that supercomputers, such as El Capitan at the Lawrence Livermore National Laboratories, should be a big AI revenue driver in the future. El Capitan will be powered with AMD's MI300. 
El Capitan is not the only application for the chips, however. "We're working closely with some large cloud vendors as well to qualify MI300 in AI workloads. And we should expect that to be more of a meaningful contributor in 2024," Su said. 
As with Nvidia, analysts see AMD's earnings declining this year but rebounding in 2024. AMD is also experiencing some inventory backlog, which it expects to work through in the year's first half.