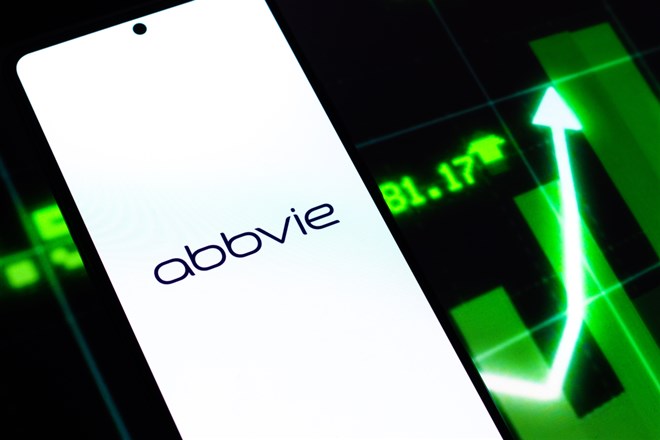 AbbVie Inc. (NYSE: ABBV) stock is back to where it started after the day after posting a mixed fourth-quarter earnings report. The company delivered a slight beat on expected earnings but came in light on the top line.  
Immediately after the report, ABBV stock gapped up 5.8% in pre-market trading. But investors began to pull back after digesting the company's guidance. A fresh round of mostly positive analyst sentiment is fueling the stock's rise. 
The Good and the Bad About the Company's Guidance 
One reason why AbbVie's stock took a tumble was its earnings guidance for 2023. AbbVie is now forecasting its full-year earnings per share (EPS) to come in between $10.70 and $11.10.  
The bad news is that the high end of that range will come in lower than the consensus range offered by analysts which is $11.77 and $11.23 on the low end. But the good news is that on the earnings call, management stated its conviction that the $10.70 was a solid floor and that it was possible that earnings could see some upside revisions. 
It's All About Humira 
Any investor following AhbVie for the last couple of years understands the expiring patent protection on its blockbuster drug, Humira. The drug has generated over $200 billion over 20 years. Even with that, it's hard to understate Humira's impact on the company's revenue.  
Humira sales came to $5.6 billion in the most recent quarter. AbbVie generated $57.87 billion in revenue in 2023. If we simply assume that full-year sales of Humira were roughly $20 billion. That seems logical because the company is projecting Humira sales to be 37% lower in 2023 to $13.7 billion. And with a 23% profit margin, it's fair to suggest that Humira boost AbbVie's earnings per share.  
So with Humira now facing biosimilar competition in the United States, the concern is about how much erosion will the company see in its sales. There are two reasons for cautious optimism. 
First, the company lost patent protection for Humira in 2018. In 2017, global Humira sales came in at $18.4 billion and included approximately $6 billion from outside the United States. If this year's sales were approximately $20 billion, then the company has either made up a lot of international revenue. Or the erosion in Europe has been less than feared. 
Of course, it could just make the loss of patent protection in the U.S. that much worse. But that, as they say, is why they play the game.  
The second reason for optimism is the company's successful launch of Skyrizi and Rinvoq. AbbVie believes that, by 2025, the two drugs will bring in a combined $15 billion in revenue divided equally between two drugs. The pair combined for approximately $2.3 billion in revenue in the last quarter, suggesting that AbbVie is on track to hit that number.  
 Wait for a Better Entry Point Before Buying AbbVie 
Analyst sentiment has been generally bullish since the company's earnings report. But the price targets don't contradict the consensus price target, which still comes in at $161, a mere 5.6% gain from the stock's current price.  
AbbVie has hung its hat on its reliable dividend for years. And if you're an income investor, I can't tell you ABBV stock is a bad investment. AbbVie is a Dividend King that has increased its dividend in the last 51 years and pays out $5.92 per share annually with a yield of 3.89%. 
That may be enough in a year when stocks fall further, but I'd be waiting for a better entry point if you don't currently have a position.