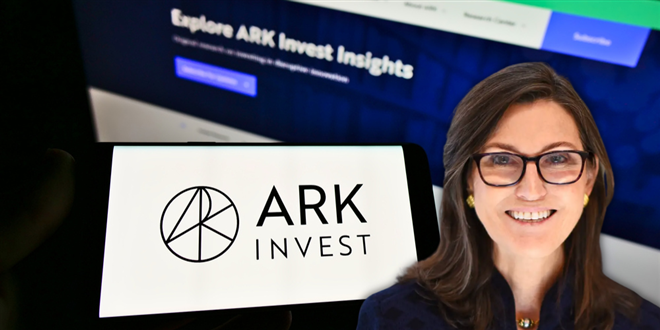 Cathie Wood is an American investor best known as the founder, CEO, and CIO of ARK Investment Management, a firm specializing in actively managed exchange-traded funds (ETFs). Wood began her career as an analyst on Wall Street and later moved to institutional investment management. She is renowned for her focus on disruptive technology, as well as her aggressive portfolio management strategies.
The firm's flagship fund, the ARK Innovation ETF (NYSEARCA: ARKK), has been one of the best-performing ETFs since its inception. The fund, however, is down 52.54 percent over the past year and up 79.10% since its inception in 2014.
So let's peel back the curtain on some of Wood's holdings.
Exact Sciences Corp
Exact Sciences Corp (NASDAQ: EXAS) is a molecular diagnostics company focused on the early detection and prevention of some of the most lethal forms of cancer. The company is best known for its Cologuard test, a non-invasive colon cancer screening test, and Oncotype DX breast cancer test. Arkk has been a major shareholder in Exact Sciences Corp since 2014 and owns around 9.99 million shares.
The company is also Ark's largest portfolio holding, making up 9.74% of its holdings. Investors might be happy to know that Exact's selected revenue figures came in above the results it posted last year. Revenue excluding COVID-19 testing increased by 28% year over year, and the company expects to reach EBITDA profitability by Q4'22 and throughout FY2023.

The company is trading at overvalued levels per the MarketBeat consensus price target. Analysts predict that the company's stock price will contract by 9.4%, partly due to its sharp share price appreciation. Other bearish factors include a short interest ratio of 6.47% and $60,000 shares being sold by company insiders last quarter.
Zoom
Zoom Video Communications (NASDAQ: ZM) is a leading provider of cloud-based video communications services. It is one of the key players in the fast-growing online video conferencing industry and is currently valued at over $20 billion. The company was founded in 2011 and has rapidly grown to become one of the most popular video conferencing solutions. 
Ark is one of the largest shareholders of Zoom. According to the latest filings from Ark, the fund currently holds a 4.34% stake in the company. Furthermore, Zoom makes up 8.51% of Zoom's portfolio.
The fund's investment in Zoom provides them with an opportunity to capitalize on the growth of its industry and build a long-term position in a company well-positioned to benefit from the ongoing shift to remote work, despite the pandemic losing steam.
According to analysts, Zoom's share could also be snapped up at a relative bargain. It's currently trading 51.6% below the MarketBeat consensus price target. However, its EPS is also expected to contract a massive 40.63% from $1.28 to $0.76 per share.
Tesla
Tesla (NASDAQ: TSLA) is Ark's third-largest portfolio holding. It constitutes around 6.95% of Ark's portfolio value and has caused controversy for Cathie Wood.
Critics of the move have argued that such a large investment in a single company is too risky for a fund that has been around for only a few years. Furthermore, they point out that Tesla is a volatile stock prone to wide price swings, making it a risky bet.
Tesla's stock price is currently down 62.01% over the past year, severely curbing its previously meteoric price-to-earnings (P/E) ratio, thus undervalued on a relative basis.
Tesla has made significant strides in developing its electric vehicles, which are becoming increasingly popular. Its Model 3 has become the best-selling luxury car in the USA and is being embraced by people worldwide. The company has also been making significant investments in autonomous driving technology, which could be a major growth driver in the coming years.
According to analysts, the situation for Tesla could be in the process of improving. It's currently 70.4% below the MarketBeat consensus price target , and its EPS has a projected earnings growth of 27.78%. That reflects an appreciation from $3.60 to $4.60 per share.