MAPUTO, NEW YORK, DUBLIN and MILAN, April 27, 2023 (GLOBE NEWSWIRE) -- Brera Holdings PLC ("Brera" and Nasdaq: BREA) announced that its Brera Tchumene Football Club will officially start its season on April 30, 2023, playing in an away match against AD Ximanganine, within the Divisao Provencial (2nd Division) in Mozambique, Africa.
This is the first official international match in the history of Brera. The championship of the Divisao Provencial, made up of 12 teams for a total of 30 games, highlights various talents every year - players who are "on the launch pad," ready to enter the Mozambican Mocambola (1st Division) and subsequently, move to Europe through the transfer market.
The decision to establish Brera Tchumene, based in the metro area of the capital city of Maputo, is part of Brera Holdings' strategy to expand its multi-club portfolio with associated club rebranding on a global scale, "After Europe and Africa, we are exploring other opportunities in other continents too," said Brera Holdings' CEO Sergio Scalpelli.
The Brera Tchumene Football Club ended up third in the pre-season tournament, highlighting several promising players. Right from the first league match, Brera's Milan-based central technical staff will monitor the progress of Brera Tchumene and its players, including daily scouting, particularly important for the future inclusion of the best players in Brera-branded clubs in Europe.
A key aspect of Brera Holdings' business model is to target its intra-group player transfers. The club presentation press conference will be held tomorrow, April 28, 2023.  You can attend by emailing: info@breraholdings.com and requesting video conference connection details.
Highlights of Brera Tchumene matches will be visible on the Brera FC Instagram profile.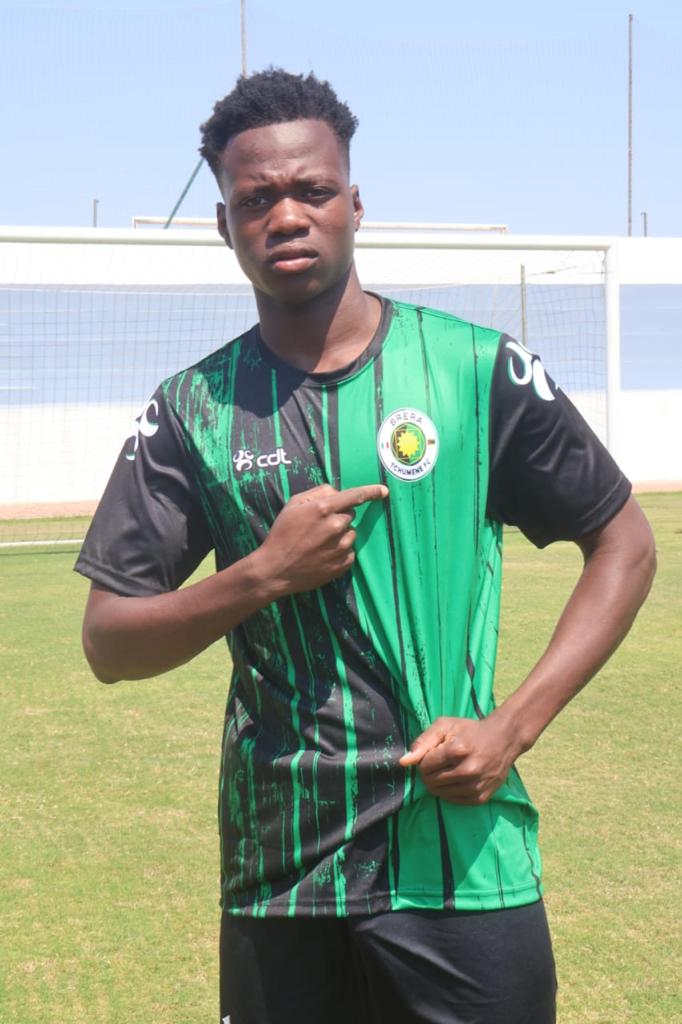 Brera Mozambique player getting ready for kickoff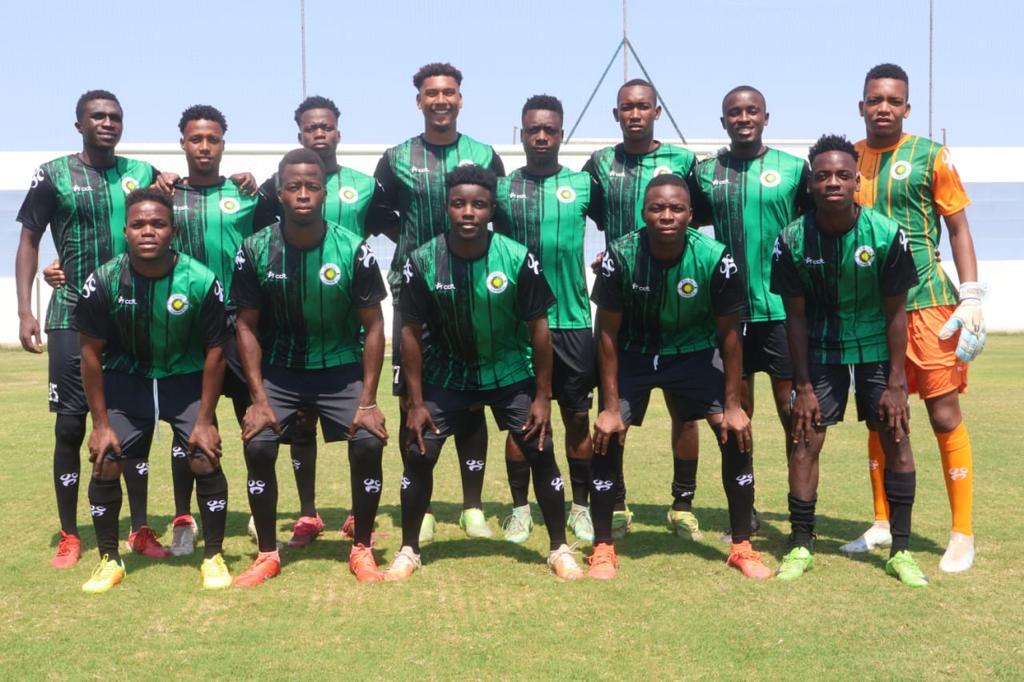 Brera Mozambique first team on the pitch for match day
ABOUT BRERA HOLDINGS PLC:
Brera Holdings PLC is a Nasdaq-listed (Stock Ticker: BREA) Irish holding company focused on expanding social impact football (American soccer) by developing a global portfolio of emerging football clubs with increased opportunities to earn tournament prizes, gain sponsorships, and provide other professional football and related consulting services. The Company seeks to build on the legacy and brand of Brera FC, the first football club that was acquired by the Company. Brera FC, known as "The Third Team of Milan," is an amateur football association which has been building an alternative football legacy since its founding in 2000. The Company is focused on bottom-up value creation from sports clubs and talent outside mainstream markets, innovation-powered business growth, and socially-impactful outcomes. See www.breraholdings.com
Cautionary Note Regarding Forward-Looking Statements
This press release contains forward-looking statements that are subject to various risks and uncertainties. Such statements include statements regarding the Company's ability to grow its business and other statements that are not historical facts, including statements which may be accompanied by the words "intends," "may," "will," "plans," "expects," "anticipates," "projects," "predicts," "estimates," "aims," "believes," "hopes," "potential" or similar words. Actual results could differ materially from those described in these forward-looking statements due to a number of factors, including without limitation, the Company's ability to continue as a going concern, the popularity and/or competitive success of the Company's acquired football teams, the Company's ability to attract players and staff for acquired clubs, unsuccessful acquisitions or other strategic transactions, the possibility of a decline in the popularity of football, the Company's ability to expand its fanbase, sponsors and commercial partners, general economic conditions, and other risk factors detailed in the Company's filings with the SEC. The forward-looking statements contained in this press release are made as of the date of this press release, and the Company does not undertake any responsibility to update such forward-looking statements except in accordance with applicable law.
CONTACT INFORMATION:
FOR MEDIA AND INVESTOR RELATIONS
Outside Italy:
Daniel McClory, Executive Chairman
Brera Holdings PLC
dan@breraholdings.com
In Italy:
Sergio Scalpelli, CEO
Brera Holdings PLC
sergio@breraholdings.com
Attachments