Bentonville, AR - Flex Pest Control is now offering its reliable pest control services to more commercial and residential clients living in the wider Bentonville area. The expansion follows a higher demand for same-day pest control services in new regions. The company has increased its resources to ensure swift and efficient responses, enabling the rapid eradication of pests. As a result, both homes and offices can once again enjoy restored comfort and tranquility.
The pest control experts in Bentonville specialize in eradicating a wide array of pests, including ants, spiders, termites, flies, cockroaches, mosquitoes, and numerous others. When called for a job, the team conducts meticulous property inspections to precisely identify the issue before presenting tailored recommendations. Their approach goes beyond surface-level chemical treatments. Instead, they exhibit expertise in targeting specific areas both within and outside the property to not only eliminate the infestation effectively but also to discourage any potential resurgence.
Flex Pest Control has invested in safe, premium products that do the job efficiently and effectively. They use state-of-the-art equipment and evidenced methods to identify breeding spots and determine the degree of infestation. Their services play a pivotal role in mitigating further property damage, alleviating general discomfort, and warding off potential health risks stemming from pest infestations.
When dealing with commercial environments, Flex Pest Control adeptly crafts schedules that minimize disruptions to office operations. Their proactive recommendation of a maintenance plan aims to maintain a pest-free environment throughout the entire year. This inclusive package encompasses regular inspections and treatments to promptly address any potential infestations and curb their escalation.

The team offers a comprehensive upfront pricing quote that outlines all the services to be provided prior to the commencement of the job. Operating with a commitment to transparency, they adhere to a pricing policy that excludes hidden charges, thereby fostering trust and accountability. With an impressive track record of over 900 five-star reviews from contented clients, the company prioritizes delivering the utmost personalized service to each individual.
A quote from the company website states, "Our local pest control company is here for you. We serve our community with pride, and we offer some of the best exterminators in the business to make sure that you, our neighbors, get the care you deserve. With us, you can feel at peace knowing that you have the experts on your side. Our innovative treatments and attention to detail ensure your pests are a thing of the past."
As they extend their services throughout the Bentonville region, clients now have access to a practical, friendly team that comprises certified and experienced technicians. One of their main goals is to foster long-term partnerships by creating positive client experiences. They are keen on providing value for money and ensuring they meet the client's needs by carefully listening to expressed concerns. To them, clients are more than numbers; they are valuable partners that deserve to have their properties treated with dignity, honesty, and respect.
Flex Pest Control is located at 11928 Callis Rd, Bentonville, AR, 72712, US. Clients seeking reliable pest control services in the Bentonville area can contact staff at 479-404-0800 for consultation and booking. Visit flexpestcontrol.com for more information on their exterminator services. 
Media Contact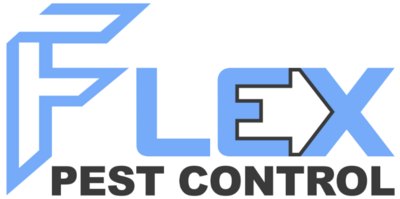 Company Name
Flex Pest Control
Contact Name
Michael Parker
Phone
(479) 404-0800
Address
11928 Callis Rd
City
Bentonville
State
AR
Postal Code
72712
Country
United States
Website
https://flexpestcontrol.com/