Georgetown, ON – The charming town of Georgetown is about to experience a groundbreaking transformation in beauty and wellness with the much-anticipated arrival of Re-juvenation Cosmedical Injectables. This brand-new medspa and laser clinic in Georgetown is set to redefine cosmetic care through its comprehensive suite of innovative treatments, administered by none other than the visionary force behind it all, Jessica Louca RN, BA PSYCH, BScN.
Jessica's journey into the world of aesthetics began with an unquenchable passion for health and wellness. Armed with a Bachelor of Arts in Psychology and a Bachelor of Science in Nursing from York University in Toronto, and pursuing her masters in nursing. Jessica's educational background seemed poised for traditional healthcare paths. Yet, her heart was set on weaving her nursing acumen with her profound interest in beauty.
Jessica's nursing background initially led her to labor and delivery, but her unyielding passion for the art of aesthetics could not be denied. She collaborated with distinguished plastic surgeons in the cosmetic industry, where she developed a unique synergy that married medical expertise with an artistic flair.
This relentless pursuit of excellence led Jessica to expand her horizons yet again, becoming a certified expert in Aesthetic Injections. This pivotal decision marked the birth of Re-juvenation Cosmedical Injectables, an establishment driven by the ethos of "Expert Care with a Beauty Flair." The clinic offers an extensive array of transformative treatments, catering to a diverse range of beauty aspirations. These treatments include Botox/Dysport, Fillers, Platelet Rich Plasma, Microneedling, Skin Boosters, Sculptra, Thread Lift, Facials and Peels, Medical Grade Lasers & Skin Care, and more.
Each consultation at Re-juvenation Cosmedical Injectables is a comprehensive journey. A thorough assessment is followed by an open dialogue, during which patients' desired outcomes are discussed to formulate a personalized rejuvenation plan. Jessica's ability to comprehend these aspirations, coupled with her expertise in tracking beauty trends, ensures that every patient is guided toward their most confident self.
Moreover, her extensive knowledge of beauty trends and her engaging personality creates an environment where consultations feel like enlightening conversations. Patients receive expert guidance and immerse themselves in discussions about the latest trends, enabling them to make informed decisions while enjoying a relaxed and refreshing atmosphere.
The grand opening of Re-juvenation Cosmedical Injectables marks an exciting chapter in the world of medspa and laser clinics. Georgetown residents now have access to state-of-the-art treatments that combine medical expertise with aesthetic finesse. Patients can expect to be met with an experience that goes beyond mere cosmetic enhancements – one that instills confidence, celebrates individuality, and leaves them feeling rejuvenated from the inside out.
Re-juvenation Cosmedical Injectables is located at 78 Main Street South, Georgetown, ON, L7G 3G3, Canada. To schedule a consultation, contact their team at (416) 832-2274. For more information regarding the services offered, visit the clinic's website.
Media Contact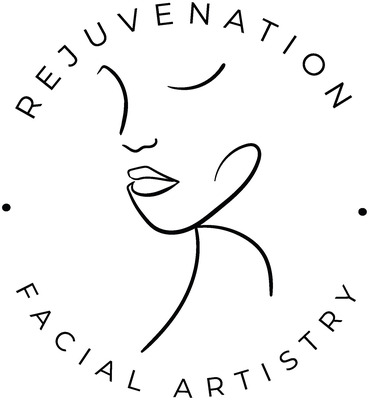 Company Name
Re-juvenation Cosmedical Injectables
Contact Name
Jessica Louca
Phone
(416) 832-2274
Address
78 Main Street South
City
Georgetown
State
ON
Postal Code
L7G 3G3
Country
Canada
Website
https://www.re-juvenation.ca/