Lansing, MI – Injury lawsuits utilize negligence to prove another party's responsibility for inflicting physical or mental harm. Negligence is the failure to take reasonable care to protect others at work, on business premises, on the road, in homes, or medical facilities. In a personal injury lawsuit, an attorney must prove that a party owed the victim a duty to act with reasonable care to file a claim or pursue negotiations. The Clark Law Office is a top-rated Lansing personal injury law firm committed to representing people instead of insurance companies. Attorneys David M. Clark and Matthew R. Clark take pride in their high-quality work and extensive courtroom experience to provide clients with comprehensive knowledge of the law and unique trial capabilities. 
Clients of the law firm receive the personalized service they deserve. The attorneys handle a case with focused attention to ensure that victims get a voice in the justice system whether or not they're pursuing insurance companies, big businesses, corporations, or third-party entities. 
"Our trial experience, aggressive mindset, and unique ability to try and win large personal injury cases at trial have resulted in top dollar verdicts and settlements for our clients – and we will do the same for you." – Company Representative.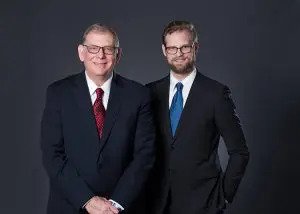 Car, truck, and motorcycle crashes are violent and instant, leaving victims with a lifetime of physical and mental trauma. While it's impossible to realize the extent of an injury, victims need to stay at the accident scene, call the authorities, collect information about the other parties involved, and take many photos/videos for evidence. The Lansing motorcycle accident lawyer advises victims to reach out to them to facilitate a thorough investigation into the accident. They determine the type of crash, whether rear-end, side-impact, head-on, intersection, distracted driving, construction zone, operating under the influence, or vehicle defect. They find/interview potential witnesses, examine legal/medical reports, assess the vehicle, obtain surveillance videos, build theories of negligence, and create a legal strategy for court/settlement. Depending on the extent of a victim's injury, the attorneys ensure they receive the proper treatment, suggest/recommend specialists, and document the medical records. 
If a victim suffers a medical injury due to the negligence of a medical facility or a practitioner, The Clark Law Office may pursue the responsible party accountable. The attorneys understand that medical malpractice cases are complex, which is why they handle the technical issues/procedures the state has to safeguard physicians. They pursue medical expenses, emotional distress, nursing home care, lost wages, and loss of consortium for victims of misdiagnosis, incorrect dosages, unnecessary surgery, incorrect lab results, poor care following treatment, and wrongful death. 
Getting hurt at work from machine defects, repetitive muscle use, heavy lifting, or employer negligence drastically affects employees in an instant. The Clark Law Office injury lawyer understands worker's compensation law/benefits to seeking medical bills, lost wages, or non-economic damages. The injury attorneys work with victims to help them receive vocational rehabilitation, supplemental job displacement benefits, SSI, SSD, and benefits payment. 
To learn more about personal injury law in Lansing, visit their website or call (517) 575-8131 to request a case evaluation. The Clark Law Office is located at 910 W Ottawa St, Lansing, MI, 48915, US. 
Media Contact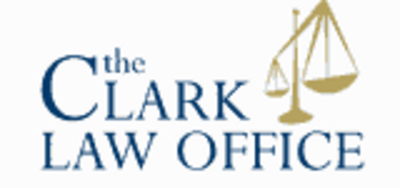 Company Name
The Clark Law Office
Contact Name
David M. Clark
Phone
(517) 575-8131
Address
910 W Ottawa St
City
Lansing
State
MI
Postal Code
48915
Country
United States
Website
https://theclarklawoffice.com/