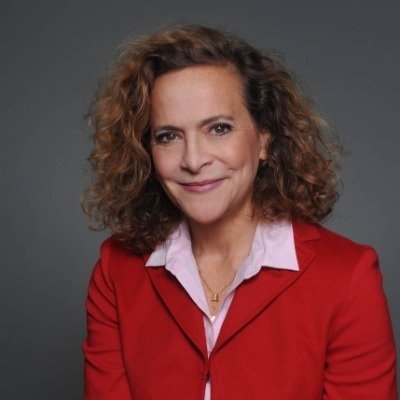 Rebecca Macieira-Kaufmann discusses how to EXCEED your potential personally and professionally. 
Listen to the interview on the Business Innovators Radio Network:
https://businessinnovatorsradio.com/interview-with-rebecca-macieira-kaufmann-founder-of-rmk-group-and-author-of-fitceo/
Regardless of someone's current career or life stage, it's never too late to exceed their potential and live the life they always wanted. The key is knowing where to start and how best to do it.
Rebecca explained: "The first step on this journey is knowing yourself: what are your strengths, weaknesses, values, and goals? Once you have a clear picture of who you want to be in your personal and professional lives, begin developing an action plan outlining the steps you need to take to reach your end goal. This includes short-term goals along with long-term ones. Having specific targets set out will make it easier for you to track progress and stay motivated and evaluate if any course corrections need to happen along the way."
Finding mentors and networking is also an essential part of the process. Having someone who can provide emotional support, feedback, and guidance, as people make their way through this journey will help keep them on track and give them a much better chance of success.
Finally, it's important to remember that personal growth doesn't happen overnight and requires persistent effort over time to yield results. People need to spend some time each day reflecting on how far they have come; when things don't go the way they want, they should take a step back, learn from the mistakes made, and move forward again with renewed enthusiasm!
Exceeding potential is possible – all it takes is dedication and hard work!
About Rebecca Macieira-Kaufmann
Rebecca is a seasoned CEO and veteran Fortune 50 Global Executive. She draws on deep expertise in the financial services industry and has a demonstrated track record of leading highly successful business turnarounds, scaling new businesses, and expanding operations globally. In June 2020, Rebecca founded RMK Group, LLC, an advisory and consulting service focused on fintech, digital currency, and payment systems. She is a frequently sought-after speaker on leadership and business transformation, life and work integration, culture change, and building high-performing teams. She recently wrote a book, FitCEO: Be the Leader of Your Life, about achieving holistic health—at work, home, and play.
Learn more:  https://rmkgroupllc.com/  or https://fitceobook.com/