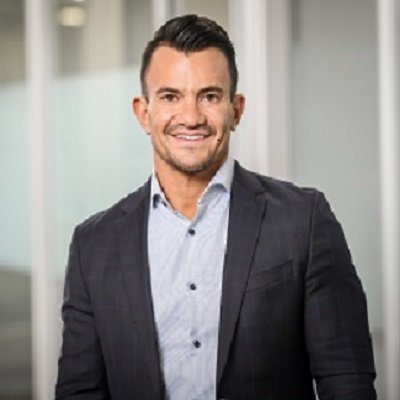 Gavin Ekstrom discusses why Mentorship is essential for building a mortgage team. 
Listen to the interview on the Business Innovators Radio Network:
https://businessinnovatorsradio.com/interview-with-gavin-ekstrom-senior-vice-president-of-crosscountry-mortgage/
Gavin says: "Mentorship provides an invaluable opportunity to build a strong mortgage team. A mentor is someone with extensive experience and knowledge in the field who can share their expertise and offer advice and support to less experienced individuals. Mentors can help develop employees' skills, guide best practices, assist with problem-solving, and foster collaboration among team members. Having a mentor on board gives employees access to experienced professionals who understand the industry inside out."
Furthermore, Mentorship helps build relationships within the mortgage team by providing a forum for open communication and dialogue. It also helps build trust among team members, which is essential for any successful business. Through one-on-one conversations and formal meetings led by the mentor, team members can gain greater insight into each other's strengths and weaknesses and how to work together more effectively.
Mentorship can be beneficial to both the mentor and the mentee. For the mentor, Mentorship allows them to give back to their industry by helping young professionals grow and become better at their job. Mentees benefit from having a trusted advisor who they can turn to for support and guidance as they navigate their career journey.
Overall, Mentorship is an invaluable tool for building a solid mortgage team that works together successfully and achieves success in the competitive marketplace.
By creating an environment where mentors provide guidance and support, teams can gain a deeper understanding of each other's strengths and weaknesses while building trust and relationships. This, in turn, can create a more efficient and effective mortgage team, which will help drive success in the long run.
Client Kristen Goldner says: "Gavin and his team are amazing to work with. You won't find better customer service – they are the best at communication and working with your unique situation. Highly recommend!".
 Client Amanda L. says: "It's all about service with Team Gavin! From start to finish our home-buying process was smooth and easy. We highly recommend Team Gavin, and will definitely use them for our future home-buying needs!"
 About Gavin Ekstrom
Gavin and his team are some of the top producers in the area, having closed 667 units in 2021, with more than $235 million in funding. Gavin's approach to lending starts with the customer first. The team's top priority is to understand a client's goals so that they can offer a home loan that is right for the individual. Our biggest goal is to ensure clients are 100% satisfied through each process step.
Gavin has worked in the mortgage industry since 1993, providing countless hours of assistance and guidance to homebuyers. Whether buying, refinancing or renovating, Gavin is ready to give you the outstanding home loan experience you deserve. You may be a first-time homebuyer or a long-time homeowner. You may be buying an investment property or looking for a renovation loan. Gavin and his team offer a wide range of loan programs, from FHA and VA to conventional and jumbo. You are an individual, and our recommendations will respect your unique circumstances!
Communication is critical, and sharing information is as important as listening. We will make sure you know what's happening with your mortgage as it progresses through the process and will be available to answer your questions. Our promise to you is that we will be with you every step, from application to closing and beyond.
Urgency is a core value of Gavin and his team. Gavin will be able to provide you with quick and prompt service, with options to close loans in as little as 10 days.*
Learn more:
https://www.linkedin.com/in/gavinekstrom
https://www.gavinekstromccm.com/
NMLS #220170