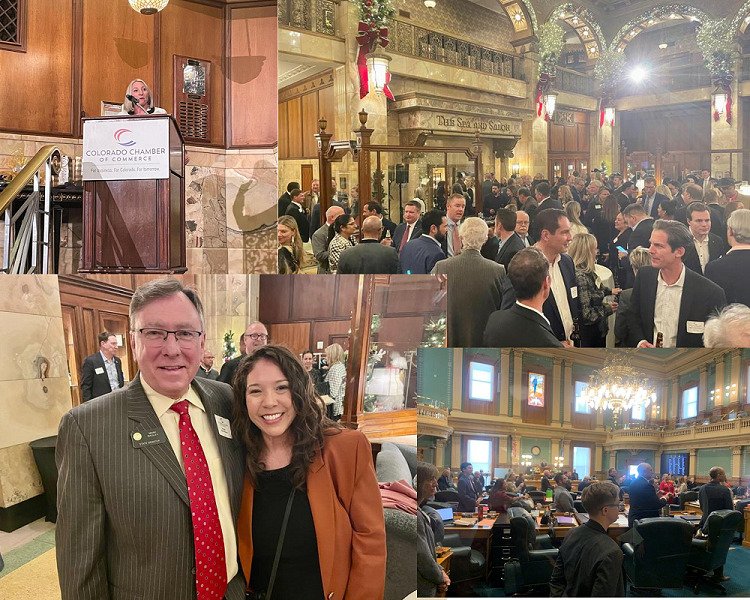 MELBOURNE, Fl. — On January 12, 2023, Lindsey Swindle, Director of Government and Public Affairs at Christian Care Ministry joined the Colorado Chamber of Commerce at their Welcome Back Legislator Reception. Chamber members and key elected officials were in attendance including Governor Jared Polis, Speaker of the House, Alec Garnett, and many current and newly elected legislators. The Colorado Chamber continues to advocate on issues that improve Colorado's business climate and supports pro-growth policies at the capitol. 
"I am thankful for the opportunity created by the Colorado Chamber to meet the 33 newly elected state legislators and learn about the policies and issue that inspired them to serve their communities and the state," said Lindsey Swindle. "We send our best wishes and prayers to current and newly elected legislators as they begin the 2023 Legislative Session."   
Medi-Share is committed to praying for elected officials daily and provides members an opportunity to do so via the Project Keep initiative. All are invited to receive the monthly prayer calendar and join Medi-Share in praying for elected officials from across the country. To learn more, click here.  
Pictured above, Lindsey Swindle caught up with Senator Mark Baisley, District 4.  
About Christian Care Ministry/Medi-Share 
Christian Care Ministry (CCM), a not-for-profit 501(c)(3) organization, based in Melbourne, FL, operates the Medi-Share program, a Christian healthcare sharing organization that provides an affordable alternative to health insurance for faith-based consumers. Entering its 30th year of sharing, Medi-Share, serves nearly 400,000 members across America and has earned accreditation from the Independent Healthcare Sharing Accreditation Board. For more information about Christian Care Ministry, visit: https://mychristiancare.org/press.