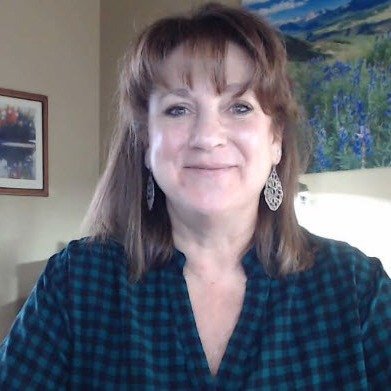 Trailstone Insurance Group is an independent insurance agency that represents multiple insurance carriers. Customers of Trailstone are not locked into just one insurance company, which allows them to find the best options for coverage and the best pricing available. There is no charge to use their service; they get paid by the insurance carriers. 
Listen to the interview on the Business Innovators Radio Network
https://businessinnovatorsradio.com/interview-with-beth-rodgers-co-owner-agent-with-trailstone-insurance-group/
Beth commented that "we must love, serve and treat others the way we would want to be loved, served and treated (the Golden Rule, right?) … easy to say but hard to live up to. Every client interaction, process, and action we do passes through this filter as a test to make sure we are aligned with our clients, and they are being treated as we would want to be treated."
Having access to over 40 insurance companies means when rates go up with one company, Trailstone has the ability to move their clients' insurance to a better option…in fact, they have an entire department in their agency focused on just renewals and finding the best coverages!
Dave Ramsey has endorsed Trailstone Insurance Group. Rodgers commented, "It took us years to pass Dave's vetting process.  We had to prove to Dave's team that we have the "Heart of a Teacher" in our selling approach with our clients. This means we put client needs first before ours or the insurance carriers. Insurance agencies cannot purchase Dave's endorsement – it must be earned.  Also, if our customers are not happy with our service, we will lose "The Dave Ramsey Trusted" endorsement. To make sure we are continually improving, Dave's team does follow up surveys with all of their clients and requires monthly training with the leadership at Trailstone."
About Beth Rodgers
After a successful career as an IT professional, Beth Rodgers joined her husband, Mark, at Trailstone. She also has a dual degree in economics and finance. Guided by her deep faith, she brings compassion and a strong work ethic to the table. With the best interest of her clients at the forefront, she is able to establish strong relationships built on trust.
It is important to her to educate clients on any gaps in coverage and any unnecessary coverage they may be carrying.  As is the foundation of Trailstone's mission, Beth lives by the Golden Rule both at work and in her personal life. The couple has two dogs that they are devoted to and who have become an important part of their lives. Beth also enjoys the Colorado lifestyle and makes handcrafted cards that she shares with others.
Learn More: https://www.trailstoneinsurancegroup.com/beth-rodgers/