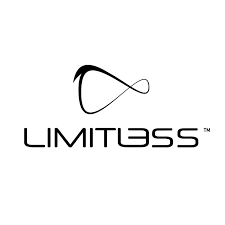 Keep an eye on Limitless X (OTCQB: VYBE), a small-cap, low-float company positioned to capitalize on revenue-generating opportunities from the over $4 trillion global health and wellness sector. Better yet, instead of just watching it, think about adding it to the speculative buy list, a consideration justified by VYBE being an under-the-radar value investment opportunity presenting ground-floor pricing. But know this. The window of opportunity could close quickly. In fact, with serial and proven entrepreneur Jas Mathur taking on the role of Chairman and CEO, that's likely. 
Supporting that bullish sentiment is that only about 3.63 million VYBE shares are outstanding. And with a significant portion of those tightly held, when VYBE does catch a bid, momentum to the upside could be appreciable. In addition, the benefit of having staked insiders also helps mitigate downside risk, as sellers, limited by this capital structure, may be hard to find.
Still, low-float investment opportunities, while attractive, shouldn't be the primary reason for investment consideration. Instead, investors are better hedged by paying attention to fundamentals. And VYBE has strengthened theirs to the point where its work done in 2022 positions them to have a breakout in 2023. The results of that are expected to support significantly higher valuations.
Leveraging Assets To Target A Massive Industry
Again, not an overly bullish presumption, considering that VYBE has the assets and expertise to navigate near and long-term revenue-generating opportunities from a U.S. health and wellness industry valued at $1.2 trillion. The better news from a growth perspective is that VYBE doesn't need to target the entire sector simultaneously. Reaching just parts of it can yield substantial revenues. Companies like 1life Healthcare (NASDAQ: ONEM), Simply Good Foods (NASDAQ: SMPL), and Lululemon Athletica (NASDAQ: LULU) prove that point emphatically.
VYBE can find its space as well. For instance, capitalizing on personal care and beauty products and services puts an estimated $955 billion opportunity in play. If that's not the initial target, VYBE can target an estimated $946 billion healthy eating, nutrition, and weight loss sector. And keep in mind those are U.S market opportunities. An additional billion-dollar-plus market is alive outside this country's borders, which VYBE indicates could be exploited in the coming quarters.
2022 Acquisition Fuels The Growth Flames
They have the assets to make that happen. After acquiring Bio Lab Naturals in 2022, Limitless X continues to fortify an already impressive asset portfolio. Moreover, VYBE shows no signs of slowing, with CEO Jas Mathur leveraging professional relationships to strengthen VYBE's market position and marketability, combining the power of many to accelerate his company's growth pace. 
And it's not only the people aspect of VYBE making it a more dynamic company. VYBE's willingness to acquire accretive assets to drive revenues higher, coupled with its plans to generate income through client brand and product development, digital advertising, marketing, and direct-to-consumer fulfillment solutions initiatives, also contribute to value creation.
Also supporting the bullish case is that VYBE has a running start to make its company bigger faster, fueled by already serving A-list brands and clients across the United States and from a management team versed in capitalizing on and maximizing the potential inherent to the health and wellness industry. In fact, Jas Mathur, a successful entrepreneur, investor, and venture capitalist, could be the key to this small-cap company doing some big-time things, which many believe can start to happen in the first part of this year. 
That assessment is supported by precedent from Mathur's proven ability to generate value through his e-commerce and product development expertise. He has helped develop multiple brands in the marketing, health, and wellness spaces that have combined to deliver millions of dollars in revenue annually. But here's something else to appreciate. 
More than Jas Mathur leading the company, he's also deeply invested in it, contributing roughly $5.1 million to Limitless X and converting loans into preferred stock to remove debt from the company. That does at least two things. First, it aligns insider interests with common stock shareholders. Secondly, it eliminates debt overhang in an environment where investors push valuations of small-cap companies lower as interest rates rise, assuming many will need to tap higher-interest capital markets to accelerate growth.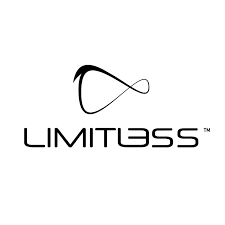 A Strong VYBE Attracts Clientele
At this point, VYBE may be able to sidestep that potential hurdle. Its balance sheet appears well-fortified to fuel its growth strategy and, importantly, sufficient to generate organic growth while expanding its market presence. Well, not entirely organically. VYBE is also in acquisition mode, on record saying it continues to seek industry-relevant companies to acquire to further expand its product line and operational footprint. If successful in those endeavors, VYBE could beat preliminary sales, earnings, and net revenues estimates, which are guided to reach upwards of $40M in its 2022 fiscal year. 
That's an impressive number for a small-cap stock. But remember, Limitless X expects to hit that target by already serving over one million satisfied U.S. customers in its Direct-To-Consumer (DTC) eco-system, a segment leveraging a business model to offer a better customer experience keeping costs down and increasing profits. Companies that can do what VYBE is doing are earning Wall Street attention. Investment trends support that investors are focusing on the coveted health, wellness, and beauty categories and paying a premium to those companies that can capitalize on the extraordinary momentum behind the e-commerce movement.
Specifically, investors are focusing on companies able to serve the demand for innovative and impactful wellness products through a high-margin, high-profit e-commerce business model. Remember that while many pedestrian-driven markets are returning to normalcy after the global pandemic-related shutdowns, the e-commerce market has been slow to give up its accrued revenue-generating territory. That's the area where VYBE can shine.
Furthermore, there's value in the fact that VYBE isn't one-dimensional. They are a creative and empowering lifestyle agency well-versed in capitalizing on the full spectrum of digital advertising and marketing through an eco-system targeting Health & Wellness, Beauty & Skincare, and C-B-D.
The Power Inherent To A DTC Business Model
That structure utilizes an effective and efficient direct-to-consumer (DTC) business model, allowing it to sell its product directly to its end customers without the help of third-party wholesalers or retailers. Of course, how VYBE does business is a significant departure from the traditional brick-and-mortar models, which continue to shed value due to a competitive landscape where easier-to-use online shopping options are now mainstream. 
The better news for VYBE is that the trend isn't likely to slow. On the contrary, e-commerce is more than a mainstream business model; it's expected to become THE predominant way for companies to maximize sales by providing customers with a seamless experience that increases the likelihood of repeat orders.
CEO Jas Mathur expects a bright future for VYBE. Post-acquisition in 2022, he noted that his company is better positioned than ever to advance a corporate strategy and mission to make Limitless X the premier digital brand powerhouse for its clients and businesses. The "VYBE" name, an acronym for Visualize Yourself Better Everyday, is an active mission statement keeping leadership focused on a simple but essential premise: keep chasing excellence. 
Plenty supports his optimism. Leadership has proven its ability to develop brands and assets through innovative digital marketing and branding campaigns. In this case, history may repeat, a result of Limitless X successfully launching numerous industry-leading products in the dietary and CBD supplement sectors. And with over 7 million Instagram followers and frequent collaborations with leaders in the sports and entertainment industries, the better news for client brands and VYBE portfolio assets is that business generally hits the ground running. 
Not to be confined to the health and wellness sectors, VYBE is penetrating new revenue-generating markets, with plans to utilize its company's intrinsic strengths to penetrate personality development, life coaching, and educational platforms market opportunities. Those do more than fit accretively into an already growing portfolio; the plans could help VYBE establish a leading competitive position in these emerging market segments.
Seizing Its Opportunities Could Fuel 2023 Breakout
All told, VYBE's sum of its parts does position them to meet that lofty $40 million revenue estimate. If so, its recent share price near $3.00 falls appreciably short of a fair representation of value, especially considering its low outstanding share count compared to expected revenues. Assuming the share count remains the same, scoring $40 million in sales could certainly prime VYBE stock for a considerable and justified move higher. 
Thus, while VYBE may be an under-the-radar company today, considering its fresh approach to earning business, that may not be the case much longer. And that change could be expedited by VYBE continuing to do the right things at the right time. In other words, maintaining a focus on building its business with a 21st-century digital strategy could be the recipe for success. If so, the rewards for VYBE, its clients, and investors could be tasty.
Disclaimers: Shore Thing Media, LLC. (STM, Llc.) is responsible for the production and distribution of this content. STM, Llc. is not operated by a licensed broker, a dealer, or a registered investment adviser. It should be expressly understood that under no circumstances does any information published herein represent a recommendation to buy or sell a security. Our reports/releases are a commercial advertisement and are for general information purposes ONLY. We are engaged in the business of marketing and advertising companies for monetary compensation. Never invest in any stock featured on our site or emails unless you can afford to lose your entire investment. The information made available by STM, Llc. is not intended to be, nor does it constitute, investment advice or recommendations. The contributors may buy and sell securities before and after any particular article, report and publication. In no event shall STM, Llc. be liable to any member, guest or third party for any damages of any kind arising out of the use of any content or other material published or made available by STM, Llc., including, without limitation, any investment losses, lost profits, lost opportunity, special, incidental, indirect, consequential or punitive damages. Past performance is a poor indicator of future performance. The information in this video, article, and in its related newsletters, is not intended to be, nor does it constitute, investment advice or recommendations. STM, Llc. strongly urges you conduct a complete and independent investigation of the respective companies and consideration of all pertinent risks. Readers are advised to review SEC periodic reports: Forms 10-Q, 10K, Form 8-K, insider reports, Forms 3, 4, 5 Schedule 13D. For some content, STM, Llc., its authors, contributors, or its agents, may be compensated for preparing research, video graphics, and editorial content. STM, LLC has been compensated up to four-thousand-dollars cash via wire transfer by a third party to produce and syndicate content for LimitlessX, Inc. for a period of two weeks ending on 3/12/23. As part of that content, readers, subscribers, and website viewers, are expected to read the full disclaimers and financial disclosures statement that can be found on our website.The Private Securities Litigation Reform Act of 1995 provides investors a safe harbor in regard to forward-looking statements. Any statements that express or involve discussions with respect to predictions, expectations, beliefs, plans, projections, objectives, goals, assumptions or future events or performance are not statements of historical fact may be forward looking statements. Forward looking statements are based on expectations, estimates, and projections at the time the statements are made that involve a number of risks and uncertainties which could cause actual results or events to differ materially from those presently anticipated. Forward looking statements in this action may be identified through use of words such as projects, foresee, expects, will, anticipates, estimates, believes, understands, or that by statements indicating certain actions & quote; may, could, or might occur. Understand there is no guarantee past performance will be indicative of future results. Investing in micro-cap and growth securities is highly speculative and carries an extremely high degree of risk. It is possible that an investors investment may be lost or impaired due to the speculative nature of the companies profiled.
Media Contact
Company Name: STM, LLC.
Contact Person: Michael Thomas
Email: contact@primetimeprofiles.com
Phone: 917-773-0072
Country: United States
Website: https://primetimeprofiles.com/