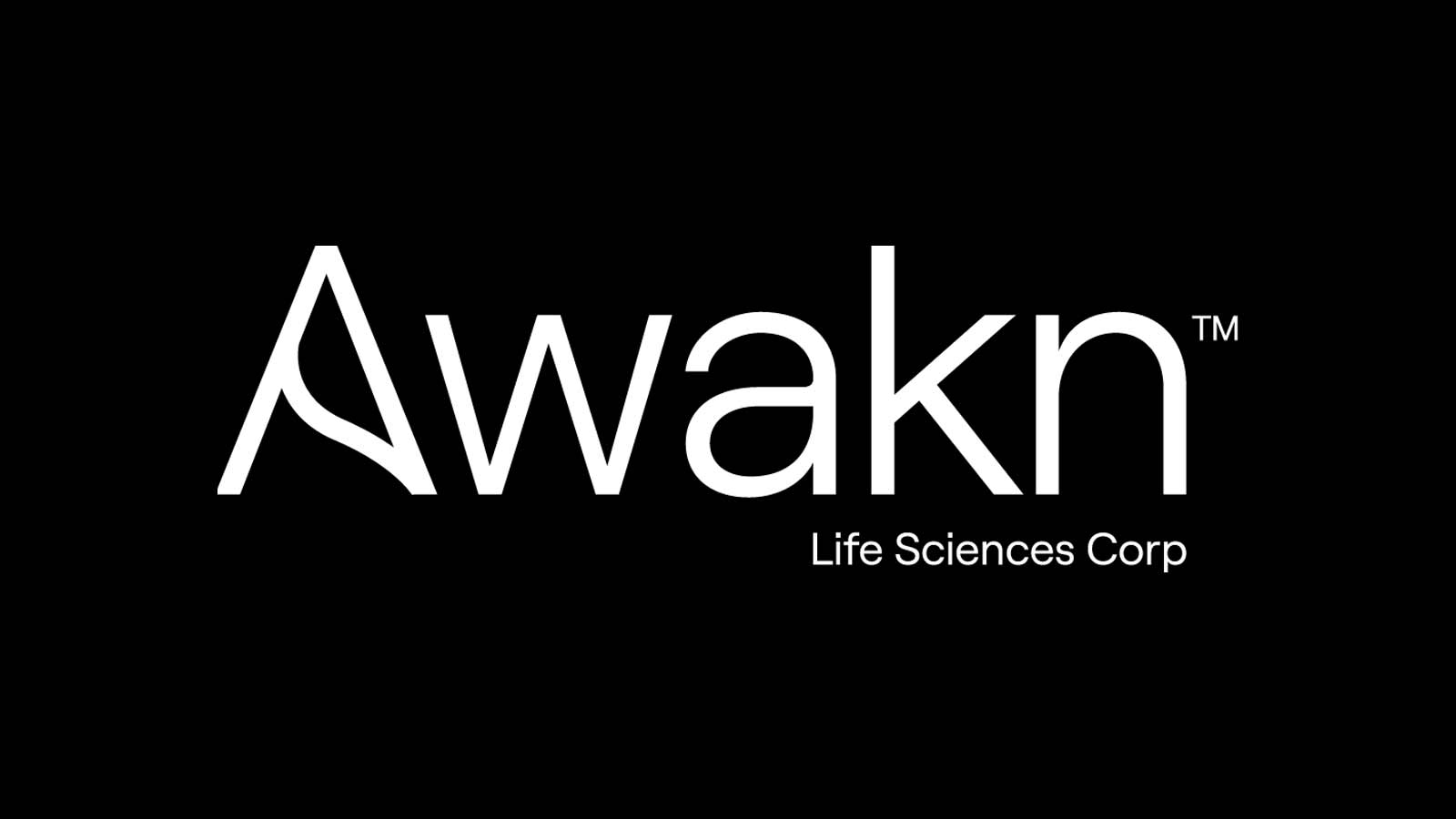 A new era of treatment protocol has arrived. But oddly enough, while considered a new frontier for treating various conditions, it's been touted since the 1960s as a way for people to tap into a greater sense of well-being. Now, its benefits are potentially more remarkable, with psychedelic-based therapeutics one of the most talked about ways to treat specific mental health issues, overcoming a long history of misconceptions thanks to increasing clinical evidence of their effectiveness in treating ailments such as addiction and PTSD. In fact, studies conducted in jurisdictions where legalized use of medically controlled psychedelic compounds such as psilocybin, ketamine, and MDMA have shown effectiveness in treating disorders that even conservative doctors and politicians are calling for expedited studies to evaluate their use in patients who have not responded well to conventional therapies.
Considering the sector is very much in its infancy, growing attention from the public and government officials could create a perfect storm of investment opportunities into an emerging drug development sector analysts believe could become a more than $100 billion market by 2030. Of course, there will often be winners and losers, so for investors, the best approach would be to find companies ushering in the movement. Awakn Life Sciences (OTCQB: AWKNF) (NEO: AWKN) makes that list. And as an early contributor to a revolutionary method of treating patients, investors taking advantage of this emerging company could be in store for potential and appreciable upside.
In fact, that could happen sooner than later, with Awakn already blazing its trail to deliver best-in-class psychedelic-based treatments to patients desperately struggling with mental health complications. What's more, while competitors are making promises about its future, AWKNF is already seizing opportunities and secured its place as one of the most compelling psychedelic therapeutics companies in the space, a result of developing novel medicines and therapies that treat one of the world's most significant health problems: addiction.
While Competitors Talk, AWKNF Is Delivering – Right Now
Indeed, Awakn Life Sciences has differentiated itself from competitors by being one of the few who are actually delivering life-changing psychedelic therapeutics to patients today. In fact, while most players in the space have no approved products and little is happening in the clinic, AWKNF has at least three functional studies in the clinical stage. Located in London (UK), Bristol (UK), and Oslo (Norway), these study centers are working together to deploy Awakn's novel therapeutics while also generating additional data that could lead to estimated revenues of $CA5 million annually. Still, that's near-term. With as many as 20 clinics planned to open by the end of 2024, those investing med to long-term in AWKNF could be staring down a revenue-generating opportunity that could reach hundreds of millions, make AWKNF profitable, and, best of all, help transform and save patients' lives.
Currently, studies primarily focus on maximizing the value of its Ketamine-Assisted Therapy program known as Project Kestrel. So far, its treatment candidates have shown promise in treating five targeted indications: addiction, anxiety disorders, depression, eating disorders, and PTSD. And in a world where mental health treatments have seen significantly less innovation than those aimed at treating physical ailments, safely harnessing the therapeutic power and potential of psychedelic compounds could save millions of lives and transform the way mental health issues are treated. Those companies leading that medical revolution could earn a sizable share of a booming market and opportunity.
Addressing a Substantial Global Health Crisis
Mental health-related diagnoses are indeed on the rise. In fact, CDC data shows a 400% increase in antidepressant prescriptions between 1988 and 2008. Notably, the most commonly prescribed antidepressant of today remains Pfizer's (NYSE: PFE) Zoloft (sertraline), which was first introduced in 1991. It's important to remember that there is no "one size fits all" solution when treating mental health – what may work perfectly for some can have no or even detrimental effects on others. Thus, without discounting the positive experiences millions have reported from Zoloft and similar antidepressants in its class, companies like Awakn are highlighting the need to look beyond conventional treatments to reach the substantial number of patients who have exhausted their available treatment options without any significant benefit.
The importance of addressing those whose symptoms haven't improved by using prescribed antidepressants or who responded well to psychological therapies cannot be understated. That's because studies show that those who continue to experience mental health challenges despite receiving a standard of care still often turn to self-medicating with alcohol or other substances, a path that has made addiction more than a global issue; it's a global crisis.
That's no exaggeration. At least 1.3 billion people worldwide, or roughly 1 in 3 adults, struggle with some form of addiction. That population includes 24,500,000 people in the EU & UK and 14,500,000 Americans suffering from Alcohol Use Disorder (AUD). For AWKNF and companies like them, they are timely in helping patients and, from a revenue perspective, focus on earning a large percentage of an estimated $12.5b opportunity in the EU & UK and a $7.5 billion addressable market in the US. Those extraordinary numbers illuminate the need for an effective and alternative therapeutic option for the 430,000 people who die from addiction-related causes yearly. Remember, many resisted treatment, dropped out, or didn't respond to it.
Whatever the case, missing the opportunity to save those lives exposes a need for a broader range of therapeutic options and solutions. Studies have shown that while 16% of alcohol abusers will seek some form of medical treatment, 75% of that population will relapse within 12 months. To make matters worse, mental health disorders such as depression, PTSD, and ADHD are known comorbidities for addiction. Still, while the percentages are against those addicted, help could be on the way, with the emerging psychedelic-based therapeutics showing significant potential to treat the addiction itself and the adjacent mental health indications that can lead to it.
What's more, Awakn is one of the few companies actually getting these innovative and alternative solutions to patients in a way that could prove better and more effective than competing products.
AWKNF's Ketamine-Assisted Therapy Could Change Treatment Landscape
Awakn's therapeutics target the brain circuits that drive addiction through multiple receptors rather than single receptors. Four brain-circuit mechanisms have been identified as pivotal in forming and perpetuating an addiction disorder. 
While the four circuit mechanisms work harmoniously in a healthy individual, those suffering from addiction and related ailments see these circuits thrown off balance, resulting in diminished cognitive control that can make it nearly impossible to break a pattern of negative behaviors. But, by disrupting the circuits that control the behavioral drivers of addiction, tailored treatments and therapies are showing an ability to more effectively treat the patient, enabling them to reestablish control of their cognitive control center.
The most excellent news for AWKNF, patients, and investors is that results from clinical trials thus far have been impressive. Results from Project Kestrel's successful Phase II a/b trial were published in the American Journal of Psychiatry in January 2022. The results showed an extraordinary 6-month post-trial abstinence rate of 86% compared to a 2% pre-trial abstinence rate. Looking to capitalize upon these promising results, AWKNF signed a 12-month option agreement with a leading drug development company to in-license a proprietary formulation and route of administration for ketamine. 
The success of the Phase II a/b trial has also enabled Awakn to deploy those therapeutics in its clinics, contributing to additional data collection and accelerating the potential for accretive revenue growth.
Phase III Trial Could Be Catalyst for Exponential Growth
Following an expected positive outcome of its Phase II a/b trial, AWKNF plans to move its ketamine-assisted therapy into a Phase III clinical trial focused on treating severe Alcohol Use Disorder (AUD).
The Phase III trial, expected to occur across 7 National Health Service (NHS) sites in the UK, will be conducted in conjunction with the University of Exeter. Anticipated to be the largest ketamine-assisted therapy clinical trial ever commenced, 280 people with severe AUD will be recruited and randomly allocated into two groups. 
The first group will be given ketamine in conjunction with Awakn's proprietary psychological therapy developed for its Phase II trial. The other group will be assigned only a very low dose of ketamine and a seven-session education package about the harmful effects of alcohol. A positive trial outcome will be a transformational moment for the company as it would provide evidence of the therapeutics' ability to treat AUD, which would likely position it as a front-line option for that indication in the UK.
That wouldn't only be great news for addiction patients; the UK's NHS would also benefit significantly from an alternative addiction treatment being added to their arsenal. Costs related to alcohol misuse are estimated to drain the NHS of roughly £3.5 billion yearly. That takes into account utilizing approved and used treatment options that have high relapse rates. Notably, while AWKNF's ketamine-assisted therapy is available off-label via its clinics, an official regulatory approval to treat AUD would vastly broaden AWKNF's revenue-generating reach by making the prescription more mainstream, accepted and written by providers.
Don't think UK officials aren't taking this approach to treatment seriously. The National Institute for Health and Care Research (NIHR), a UK government agency, has agreed to fund 66% of the trial's estimated CA$3.75 million cost, making it the only known Phase III psychedelic clinical trial ever to receive government funding. 
This shows that regulatory and legislative bodies understand that conventional treatment methods aren't enough to combat the growing mental health crisis. Rather than stay on the sidelines, they are eager and willing participants to help discover newer and more effective ways to treat a significant part of their population. More importantly, it instills confidence that Awakn Life Sciences is one of the best candidates to further examine and exploit the potential of psychedelic-based treatments.
Positioned for a Record-Setting 2023
Of course, as with any small biotech company, investment risk is a factor when considering taking a position – especially in an emerging field where considerable unknowns exist. But that risk can be mitigated, which could be the case here. Remember, the UK government's support of Awakn Life Sciences' Phase III trial fuels speculation that they may be the best candidate to open the global floodgates to a transformative new field of medicine. By the way, analysts agree, and they highlight multiple reasons that support their bullish sentiment and much higher than current price targets.
First, a positive outcome to its lead program's upcoming Phase III trial could position the company in its best position ever for expansion across Europe. With addiction patients demonstrating an 84% increase in substance-abstinence rates following its Phase II a/b trial, further validation of the treatment's efficacy could significantly expand the company's available and willing audience.
In fact, the near-term Phase III trial could expedite intentions to break into the North American market. The company has announced its plans to hold a pre-IND meeting with the FDA in 2023 regarding its proprietary therapeutics for treating AUD. Should all go as planned, Awakn said it will move to submit IND and Breakthrough Therapy designation applications to the FDA, critical steps in securing regulatory and ethical approval for the US arm of its lead program. Intentions to uplist from the OTC to the NASDAQ market in 2023 could accelerate those ambitions, with a successful uplist likely attracting institutional investments and being a significant milestone that enhances transparency and credibility.
That's still not all contributing to the bullish proposition. In addition to near-term catalysts in the crosshairs, AWKNF has only about 17 million shares trading in its public float. That cap structure could fuel a rally once expected milestones get reached – such as the commencement of its Phase III trial. As noted, analysts are bullish, modeling price targets for AWKNF as high as $8 and $10, which from current levels, represents an upside potential of over 3900%.
The over 8% spike to start February indicates investors are taking notice of this under-the-radar, potential medical-treatment game changer. Still, while an impressive start, with several near-term catalysts on target and near-term milestones in the crosshairs, that rally could be the precursor of more gains to come.
In fact, by having promising cutting-edge therapeutics, expert management, government funding support, and a low trading float, that's a more than likely presumption; it's a probable one.
Disclaimers: Shore Thing Media, LLC. (STM, Llc.) is responsible for the production and distribution of this content. STM, Llc. is not operated by a licensed broker, a dealer, or a registered investment adviser. It should be expressly understood that under no circumstances does any information published herein represent a recommendation to buy or sell a security. Our reports/releases are a commercial advertisement and are for general information purposes ONLY. We are engaged in the business of marketing and advertising companies for monetary compensation. Never invest in any stock featured on our site or emails unless you can afford to lose your entire investment. The information made available by STM, Llc. is not intended to be, nor does it constitute, investment advice or recommendations. The contributors may buy and sell securities before and after any particular article, report and publication. In no event shall STM, Llc. be liable to any member, guest or third party for any damages of any kind arising out of the use of any content or other material published or made available by STM, Llc., including, without limitation, any investment losses, lost profits, lost opportunity, special, incidental, indirect, consequential or punitive damages. Past performance is a poor indicator of future performance. The information in this video, article, and in its related newsletters, is not intended to be, nor does it constitute, investment advice or recommendations. STM, Llc. strongly urges you conduct a complete and independent investigation of the respective companies and consideration of all pertinent risks. Readers are advised to review SEC periodic reports: Forms 10-Q, 10K, Form 8-K, insider reports, Forms 3, 4, 5 Schedule 13D. For some content, STM, Llc., its authors, contributors, or its agents, may be compensated for preparing research, video graphics, and editorial content. STM, LLC has been compensated up to ten-thousand-dollars cash via wire transfer by a third party to produce and syndicate content for Awakn Life Sciences Corp. for a period of one week. As part of that content, readers, subscribers, and website viewers, are expected to read the full disclaimers and financial disclosures statement that can be found on our website.
The Private Securities Litigation Reform Act of 1995 provides investors a safe harbor in regard to forward-looking statements. Any statements that express or involve discussions with respect to predictions, expectations, beliefs, plans, projections, objectives, goals, assumptions or future events or performance are not statements of historical fact may be forward looking statements. Forward looking statements are based on expectations, estimates, and projections at the time the statements are made that involve a number of risks and uncertainties which could cause actual results or events to differ materially from those presently anticipated. Forward looking statements in this action may be identified through use of words such as projects, foresee, expects, will, anticipates, estimates, believes, understands, or that by statements indicating certain actions & quote; may, could, or might occur. Understand there is no guarantee past performance will be indicative of future results. Investing in micro-cap and growth securities is highly speculative and carries an extremely high degree of risk. It is possible that an investors investment may be lost or impaired due to the speculative nature of the companies profiled.
Media Contact
Company Name: STM, LLC.
Contact Person: Michael Thomas
Email: contact@primetimeprofiles.com
Phone: 917-773-0072
Country: United States
Website: https://primetimeprofiles.com/