Could We Have Just Seen the Market Top in December?
December 04, 2019 at 14:57 PM EST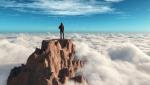 Despite investors hesitant to jump on and ride this bull market, the longest bull run in history has gone far beyond most analyst's expectations, notching a nearly 470% gain through November 2019 from it's inception back on March 9, 2009. But the stock market's poor start to December, a...