Crypto ETF: Could New Bitcoin Options Pave the Wave?
November 12, 2019 at 14:12 PM EST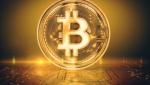 While Bitcoin ETFs have struggled with regulatory approval, the new year will usher in fresh opportunities to manage Bitcoin exposure with the introduction of CME options on Bitcoin futures on January 13, 2020. The CME options contract is based on the liquid Bitcoin futures (BTC) contract, which...