The chargers and receptacles may be installed in apartment, townhome, and condo complexes along with commercial properties and single family residences, ChamberlinPowerCA.com announces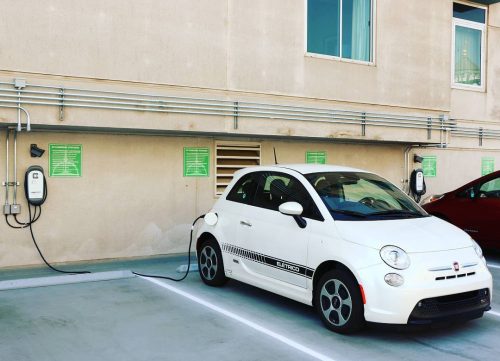 Los Angeles, California - September 17, 2018 /MarketersMedia/ —
Chamberlin Power proudly announces they now install Tesla EV chargers and nema 1450 receptacles for apartments, condos, and townhouses in addition to commercial and single family residences. The Telsa certified electricians specialize in dealing with HOA's, Southern California Edison and LADWP in regards to installing EV chargers and NEMA 1450 receptacles, and they handle the red tape of city permits and city inspectors so clients don't have to. To learn more about the benefits of installing these chargers and receptacles, click here.
"Many people believe installing an EV charger in an apartment, condo or townhouse is similar to installing one in a single-family home. Municipalities and homeowners associations are starting to create guidelines for carrying out this task, and individuals may find they encounter problems with an inspector or HOA when requesting this work. Chamberlin Power becomes of great help in getting the job done while working with these entities," Nick Herran, spokesperson for Chamberlin Power, explains.
Individuals often believe they can install a charging station at their residence without professional assistance. However, once the project begins, problems may arise. In addition to issues arising with government entities and homeowners' associations, people could find they don't have room in their electrical service panel for the installation of a new breaker. However, this breaker is needed for the charging station.
"This is only one of many problems that may arise when completing this project, and Chamberlin Power is prepared to handle these issues. Furthermore, we are fully aware of the current law, which can be of great help if an apartment property manager or a homeowners' association tries to prevent the charger from being installed. To learn more about these problems and others that could crop up during the process, visit our website," Herran continues.
Similar problems may arise with the installation of a NEMA 1450 receptacle. For instance, many property managers won't allow a tenant to complete the installation of the receptacle. They require proof that a licensed electrician, one who maintains the proper insurance, do the work, and other documents must be provided.
"To have this work done, simply contact us. We are ready to help you get your EV charger or NEMA 1450 receptacle installed in a timely manner and at an affordable price. Before having this project done, nevertheless, we recommend our customers look into any rebates they may be eligible for as a result of completing this project. We want you to save money while getting the equipment you need," Herran states.
About Chamberlin Power:
Chamberlin Power provides electrical contracting services to meet the electricity needs of residential homes and commercial businesses in the Greater Los Angeles area. As a licensed and bonded electrical contractor with more than 20 years experience, clients can be assured of quality and professional electrical services from a trusted and reputable company. The team of qualified electricians is ready to provide clients with the professional and affordable electrical services they deserve. Call for a free estimate on any job.
Contact Info:
Name: Nick Herran
Email: nick@chamberlinpowerca.com
Organization: Chamberlin Power
Address: 2260 Gondar Ave
Phone: 5623863557
Source URL: https://marketersmedia.com/chamberlin-power-reports-they-install-tesla-ev-chargers-nema-1450-receptacles/408777
For more information, please visit http://www.chamberlinpowerca.com/electrician-services/residential-electrical/ev-charger-installation/apartment-condo-townhouse/
Source: MarketersMedia
Release ID: 408777