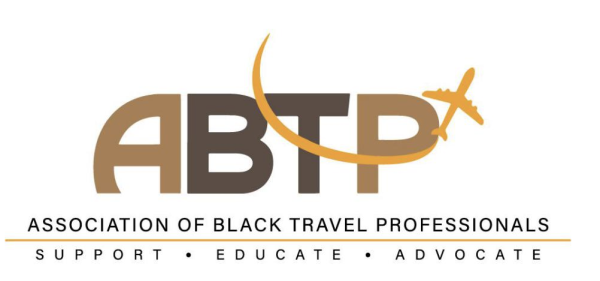 The Association of Black Travel Professionals hosted 20 agents on a FAM trip to South Africa, January 21-30, sponsored by the South Africa Tourism Board. The FAM, which was one of the many member benefits offered to ABTP members, was meant to help agents learn more about the destination and develop relationships with key suppliers in South Africa.
The group visited Cape Town and Johannesburg and enjoyed a private city tour on a hop-on, hop-off bus, winery visits and a wildlife safari as part of the expedition. They also conducted site visits to two lodges and three hotels during the trip.
One of the highlights of the FAM was a visit to the home-turned-restaurant, Lelapa, organized by our in-destination partner, Roots Africa," said ABTP co-founder Shawnta Harrison. During their lunch at Lelapa, participants were treated to a home-cooked meal from 91-year-old owner and chef Sheila, affectionately nicknamed, "Mama."
"We love that we've been able to partner with this DMC who provides these immersive and unique experiences. We also enjoyed a local drum circle and drumming lesson after our meal," said Harrison. "These are the one-of-a-kind of experiences our agents are able to provide to their clients."
The agents also took a safari game drive, a popular excursion for visitors to South Africa. During the game drive they were able to see four of the Big Five animals in their natural habitat. They also had a chance to visit Table Mountain, one of the seven natural wonders of the world.
South Africa has a rich and often tumultuous history, with the most significant events based around the apartheid system of racial segregation that lasted from the 1940s to the late 1990s. This time was a period of civil unrest in major cities like Johannesburg and Soweto and is a defining mark on South Africa's history.
During the FAM the agents toured Robben Island, the prison compound where activist Nelson Mandela spent 18 years of his 27 year sentence and met a former inmate and activist who now works at the prison-turned-museum.
The agents also met the sister of Hector Pieterson, a 12-year-old protestor turned martyr who was killed in 1976 when the police opened fire on black students protesting the enforcement of teaching in Afrikaans, a language mostly spoken by the white population in South Africa. The students wanted to learn in their native languages of Xhosa and Zulu. The photograph of a fellow classmate carrying Hector's body from the onslaught was shared around the world and brought awareness to the unrest in Soweto.
The South Africa Tourism Board is one of only a few of ABTP's official partners, and has also hosted virtual information sessions for the ABTP membership.
The organization, which was founded in 2020, seeks to provide education and networking opportunities for black travel professionals who have historically been overlooked in the travel industry. ABTP regularly hosts training sessions, offers professional development and coaching and will host their third annual Beyond Travel Summit and Conference this November 30-December 3 in Las Vegas.
To learn more about ABTP or to join, visit them online at www.abtprofessionals.org.
Media Contact
Company Name: Association of Black Travel Professionals
Contact Person: Shawnta Harrison, ABTP Co-Founder Chief Education & Media
Email: Send Email
Phone: (833) 322- 8776
Country: United States
Website: https://www.abtprofessionals.org/