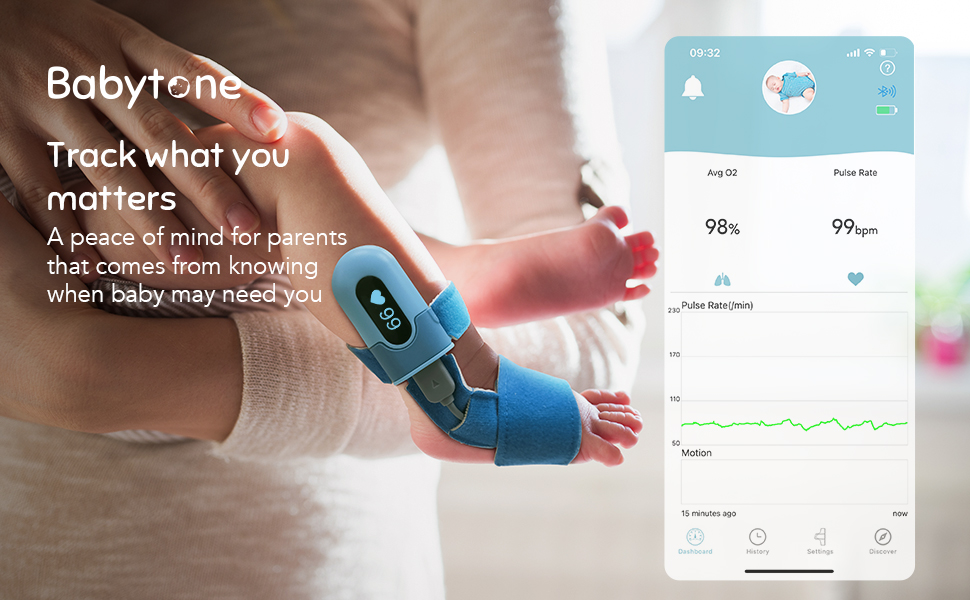 Babytone, a top-notch and certified babycare supplier based in China, is proud to introduce an infant oxygen saturation monitor for professional and daily use. Babytone has been a leading manufacturer of pulse oximeters for home use for more than ten years. It strives to help infants live better and happier lives with the professional infant oxygen saturation monitor. It is used to detect the oxygen level of blood in an infant's bloodstream. A healthy oxygen level can be found in the 97%–100% range, while an unhealthy level is anything below 87%. In addition, the Babytone pulse oximeter helps parents monitor their infant's health to ensure that they are breathing effectively.
It has become essential to monitor the oxygen saturation of the child. It was very common in the past to have babies and kids go to playgroups or daycare and come home with a cold or flu. But with the advancement of technology, it is much easier for parents to keep their children healthy. They can do this with the help of an infant oximeter. The oximeter is a device that measures the amount of oxygen in infant blood by using light and a sensor attached to one of their fingers or legs. A digital oximeter measures the amount of oxygen saturation and percentage of hemoglobin in the blood.
A store spokesperson explained, "The first step of using Babytone is to put the sensor on your infant's finger or toe. Then you will need to put the other end on your phone screen, which will detect the oxygen level for you. When it shows a green status, it means that your baby is safe. If it shows red or orange status, you need to take action immediately since there may be something wrong with your baby, like a blocked nose, a serious cold, or even worse, an emergency situation. With Babytone, parents can now find out whether their babies are in danger before it's too late and take immediate action if necessary."
Babytone products are known for being very affordable and easy to use. It provides readings in less than 10 seconds, with no need for calibrations or other complex steps. It's also very lightweight and portable, making it ideal for travel. Babytone products come at a much lower price than similar devices made for adult use—but it doesn't skimp on quality. Moreover, Babytone is perfect for parents looking for an affordable way to ensure that their children breathe correctly at home or on the go!
Babytone is a leading supplier of infant pulse oximeter for home use from China. They were established in 2013 and aimed to help infants live better and happier lives with professional and creative infant oxygen monitors. Their product line covers baby sleep monitors, baby breathing monitors, etc. They are now on their way to becoming one of the world's best infant pulse oximeter suppliers.
For more information, please visit https://getbabytone.com/products/baby-oxygen-monitor-s1.
Media Contact
Company Name: Viatomtech
Contact Person: Chita
Email: Send Email
Country: China
Website: getbabytone.com